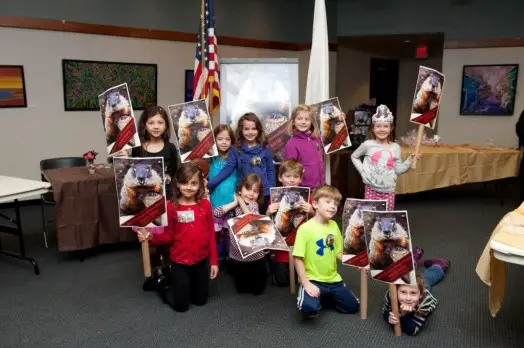 As we mentioned earlier this week, Wellesley students are backing a critter named Ms. G to be the state's official groundhog.
On Tuesday night, School Superintendent David Lussier promoted the event during the School Committee meeting and the quizzical expressions on the SC members' faces were priceless. He ended his pitch with something along the lines of: "No really, this is educational!"
On Wednesday, at Wellesley Free Library, students had a chance to sell a joint committee from the State House on their cause. Thanks to Hunnewell parent Mish Michaels, Ms. G's campaign manager, for passing along the photos seen here and in the slideshow below. The onetime WBZ meteorologist's pals at the TV station also covered the event.