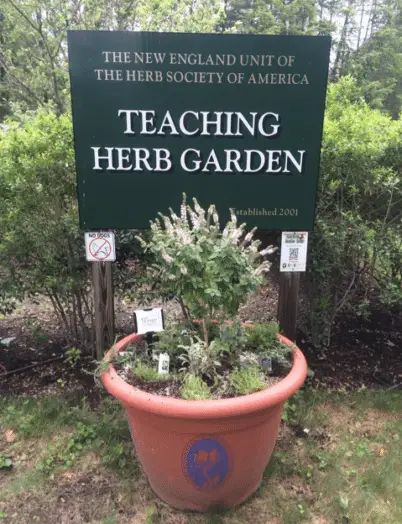 The New England Unit of The Herb Society of America will be holding its annual Herb Plant Sale at ElmBank Reservation on Saturday, May 14, from 9am-3:30pm, as part of Massachusetts Horticultural Society Gardener's Fair.
Choose from an abundant selection of live plants for uses including culinary, fragrance and decoration.
Expert advice and tips also come with the territory.  Family-oriented workshops — Fairy Flowers at 10am and Planting Herbs in a Tea Cup at noon — and tours of the Teaching Herb Garden will also be offered.