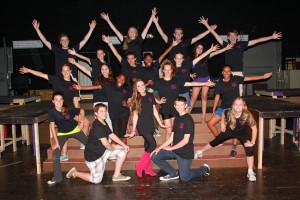 Wellesley Theatre Project this weekend will present "Legally Blonde," a musical comedy based on the novel by Amanda Brown, at Wellesley Middle School. Shows are slated for Friday, Aug. 24, at 7pm, and Saturday, Aug. 25, at 2pm.
Actors include twenty 8th through 12th graders from Wellesley and surrounding communities, and the performance will also include a full pit orchestra. According to WTP, the performance features "PG-13" themes and lyrics, but has an energetic and positive message, especially for girls.
Tickets are priced $10 for adults and $5 for students and seniors, and may be purchased at the door or prior to the show at www.wellesleytheatreproject.org.