Some boldly (or insert your term here) headed onto Morses Pond in Wellesley when Hurricane Sandy hit…
Others waited a little too long to do homework, so were forced to do it the old-fashioned way….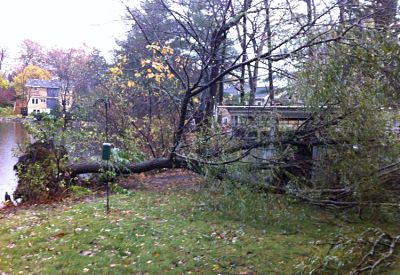 And yes, another tree down, this at Pickerel Road.
Thanks to CH for sending the photos.