From the Wellesley Choral Society: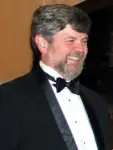 The Wellesley Choral Society begins its 66th season with a concert on Veterans' Day at 2pm on Sunday, Nov. 11, at St. Andrews Episcopal Church, Wellesley. The concert is dedicated to all veterans and features the music of French composer Maurice Duruflé (1902 – 1986). The main work to be performed is his Requiem, op. 9. In addition, the chorus, soloists and smaller ensembles perform Quatre Motets sur des Thèmes Grégoriens (Four Motets on Gregorian Themes) and the Notre Père (Our Father).  The first U.S. performance of the Duruflé Requiem was at the Central Congregational Church in Newton, and the composer himself was the organist.
The Society was fortunate in securing the services of Kevin J. N. Galiè, J.D., M.M. as organist for this Sunday's performance.  Currently he is Music Director at Blessed John XXIII National Seminary, the MIT Women's Chorale and founder and/or director of several other music organizations.
The organ of St. Andrews Church deserves special mention. It was newly built only a few years ago (dedication February 2006).
The Choral Society has donated a limited number of complimentary tickets to Wellesley senior citizens who may pick them up at the Council on Aging, 219 Washington St., Wellesley. Please call 781-235-3961first to make sure tickets are still available.
Important details: the concert takes place  at St. Andrews Church, 79 Denton Rd., Wellesley. The church is handicapped accessible and ample free parking is available in the immediate vicinity of the church. Tickets at the door: general admission $15, seniors $12, students $5. The Society also has a new website: www.wellesleycs.org