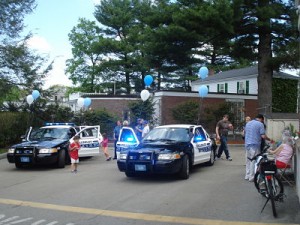 The Wellesley Police force will take part in an event called the Global Police Tweet-a-Thon among law enforcement agencies around the world from noon until midnight Friday. The idea is to expose more of the public to what police officers face on a daily basis, and Wellesley police will tweet out info about the calls they are handling and provide a live webcam feed from a cruiser dashboard.
Wellesley police already have a reputation as a social media savvy group, having tweeted (@WellesleyPolice and @WPDPhoto) and posted on Facebook for years now, in addition to offering smartphone apps, a dedicated photo website and a live streaming webcam during certain events, such as the Boston Marathon and major storms.
Those outfits participating in the tweet-a-thon will designate their tweets with the hashtag #poltwt.
Fun Fact: Twitter turned 7 this week.