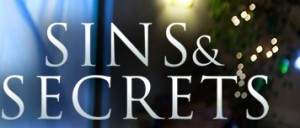 The writers for Investigation Discovery's "Sins & Secrets: Murder, Lies & Bondage Ties" TV program — the story of the 1999 murder at Morses Pond of Mabel Greineder by her husband Dirk — reached deep into their thesaurus to paint a picture of Wellesley that contrasted sharply with the gruesome crime scene.
The show (which I sped through in between periods of the Bruins game) had barely started last night when out popped that go-to Swellesley term, "tony." From there, viewers were treated to current/ex Boston Herald writers sharing their predictable points of view and actors who seemed familiar from pharmaceutical company commercials portraying the Greineders.
Viewers who stuck it out were absolutely bombarded with a wave of classic Swellesley adjectives and descriptions: "well-appointed mansions," "exclusive," "upper-class neighborhoods," "peaceful bedroom community," "affluent," "lily-white" (twice), "decked out in the best [Halloween] costumes money can buy," "well-heeled," "well-bred," and "upscale enclave."  I learned that not unlike the "horndog" Dr. Dirk Greineder, who turned Wellesley into "his own sinful playground," that "everyone in Wellesley has a guilty pleasure or two," including the "diet-cheating trophy wives and preppy high-schoolers smoking in the boys' bathroom."
And about those Wellesley women: "They never leave their homes without their diamonds and pearls."
Grimly, the show concluded that none of us have looked at passersby on Wellesley streets and our neighbors in town the same since the Greineder killing. Right.
By the way, this isn't the first such true-crime show to shine the spotlight on the Greineder case: A&E's City Confidential ("The Doctor's Double Life") did the same in 2003.
RELATED: Wellesley Greineder murder gets fresh TV rehash in "Murder, Lies & Bondage Ties."