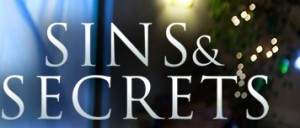 A new episode of the show "Sins and Secrets" on the Investigation Discovery channel tonight at 9pm will put an unwelcome spotlight on Wellesley by retelling the story of the October 1999 murder of Mabel Greineder at Morses Pond by her husband Dirk, who has been sentenced to life in prison for the crime. (Discovery ID channel is carried by both Comcast and Verizon, FYI.)
[Dirk Greineder has appealed the court decision numerous times, and most recently had an appeal rejected earlier this year.]
Tonight's episode of "Sins and Secrets" is #45 in the documentary series, which focuses on a crime in a different community in each episode. The new episode is called "Murder, Lies & Bondage Ties," referring to Dirk Greineder's secret lascivious life, presumably uncovered by his wife before he killer her.
The show description reads: "In 1999, May Greineder was an ordinary homemaker in the upscale enclave of Wellesley. That is until May's husband found her butchered body sprawled on a walking path. Instead of a suspected serial killer, Police found a cover-up of deadly proportions."
You know the topic is going to be treated respectfully on this show: Previous episodes have had titles such as "Bible Belt Bloodshed" and "Happy Valentine's Slay." On Sunday, the channel was promoting "11 Dads who won't be getting gifts on Father's Day."
Among those interviewed for the episode are the authors of the recent book, A Murder in Wellesley: The Inside Story of an Ivy-League Doctor's Double Life, His Slain Wife, and the Trial That Gripped the Nation.