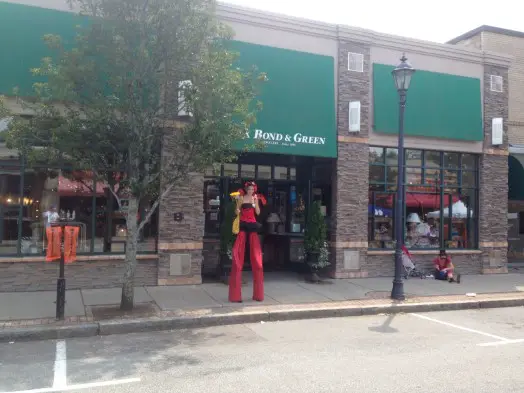 I'm never quite sure what to do with myself when thrust into a shopping scene. So I took a few pictures, said hello to familiar faces, and tried to make sense of it all during this past weekend's steamy July Jubilation in Wellesley Square.
A steady stream of shoppers and freeloaders (I snagged a couple of reusable water bottles from First Commons Bank, sharing my tale of woe about how we can't seem to hang onto these things for more than a few days) and retailers mingled. More than a few businesses were encouraging shoppers to take the sidewalk sale inside their air-conditioned stores.  And the new Baskin-Robbins/Dunkin' Donuts store had plenty of takers.
The most frenetic activity took place outside the LF store, where young women really got into the spirit of the sidewalk sale and whipped through boxes of colorful clothing. While I can't claim to ever have been inside an LF store, I can now say I've seen such a store turned inside out.
I did stop to ask the MetroWest Regional Transit Authority reps a few questions, but was left hanging until the fall, when public meetings will determine where the buses will actually stop.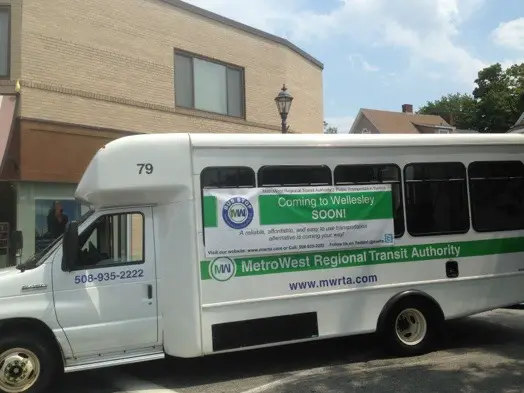 The luckiest people at the event were the firefighters getting dropped into a dunk tank in front of the fire station.
Though the animals in the petting zoo had themselves a nice shady spot, too.
I got nervous when I saw this woman sprawled out on a table, thinking maybe she'd had heat stroke. But turned out she was just getting some sort of spa treatment…
And we also learned that by next July Jubilation, there should be at least a few new businesses open, including a new boutique and lighting store. Other newbies including Alex and Ani (they're moving into the old Paper Source space where you'll see quite a bit of construction now) and Be Styled were also on hand to promote themselves.