The most traumatic and strangest Morses Pond season in memory came to an end yesterday, as the Wellesley Recreation Department has announced the official closing of the beach for the year.
The season had barely begun June 1 when a 10-year-old New Hampshire boy drowned at the pond.
That was followed by extensive reviews of pond safety issues and protocols, then a successful re-opening in late June.
Among those having fun recently at the Pond: More than 200 parents/kids taking part in the Wellesley Mothers Forum's family picnic, which organizers said was made a success in large part due to the support of the Morses Pond lifeguards and staff.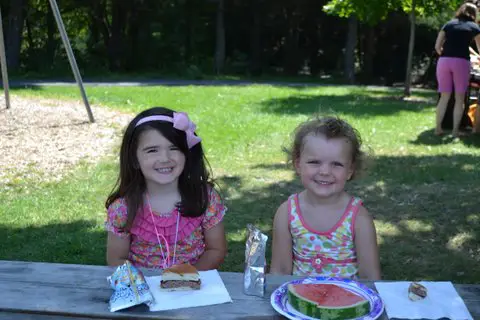 We always get questions about whether the pond is closing especially early this time around. Nope. The pond needs to close because so much of the staff (college students) are heading off to school, and even many of the high schoolers working there need to start doing their fall sports practices.