This weekend of Sept. 21-22 is jam-packed with activities in town, including the following:
SATURDAY
9-10am: Wellesley Trails Committee kicks off its Fall guided walks with a tour of the Beard Trail. This is one that you might not stumble across on your usual back and forth through town, so it's worth a look.  Met at the Map House at Grove St. and Beard Way near the Needham line. More info.
Historic walking tour: How Transportation Shaped Wellesley, 9-11am. The Wellesley Historical Society is pleased to announce the return of historic walking tours this fall. Cost: Free for Historical Society members, $5 for non-members. Tour begins and ends at Wellesley Historical Society Headquarters at 229 Washington St., Wellesley Hills (at the intersections of Rtes. 9 & 16) More info: http://www.wellesleyhistoricalsociety.org/
 The Town-wide Yard Sale takes place from 10am-2pm at Morses Pond. This Wellesley Recreation Dept-organized event costs $10 per space, maximum of 2 spaces per person. Must be a Wellesley resident to be a seller. More info: 781-235-2370 or register for Activity # 443888 at the Wellesley Recreation website
There is no fee to browse the items on sale.  There will also be a free shredding service on hand that day.
The Fiske Wild West Roundup also runs from 10am-2pm. Family fun fair, including games of chance and skill, gold rush sports raffle, arts/crafts, Saloon Salon, face painting, lunch & more. Rain or shine. More info: 781 235 0933
Wellesley Mothers Forum Fall Carnival takes place from 10am-noon at Town Hall green. It will be a magical morning of face painting, music and dancing, a giant slide and more. The Charitable Givings committee will collect donations of toilet paper and bar soap to benefit the Wellesley Food Pantry. No RSVP is required. This event is open to the public. More info: http://www.wellesleymothersforum.com/
SUNDAY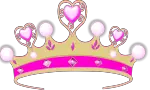 Princess Party at Linden Square Courtyard from 1-3pm: Parents and children are invited to wear their favorite party attire for a fun afternoon:
* Singing & dancing
* Mini manicures & face painting
* Photos & fun with your favorite princesses
* Royal treats & fun gift bags
(Please register in advance to ensure your princess gets a gift bag!)
Tickets: $10 per child in advance, $15 per child at event.  This is a fundraiser for the Ellie Fund, which supports the fight against breast cancer. Register here: http://elliefund.org/princess/
MORE WELLESLEY EVENTS here