The Wellesley Players (performing in Watertown) and Wellesley College each have new productions debuting in November.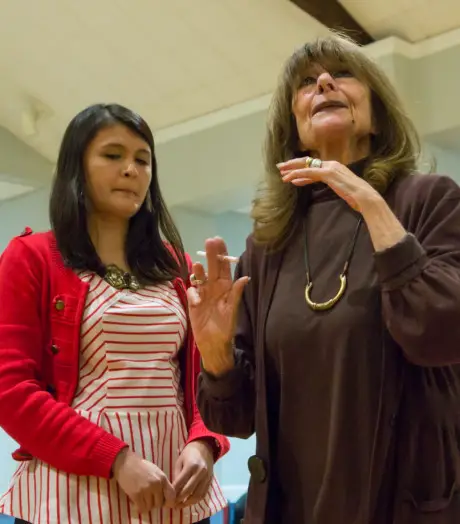 The Wellesley Players perform the 2008 Pulitzer Prize-winning play, August:Osage County, beginning Nov. 1 at Arsenal Center for the Arts Black Box Theater. This darkly comic drama features a cast of 13 members, including a number of Wellesley residents. The play, according to the theatre company,  "takes us into the world of the Weston Family, forced to reunite unexpectedly after years apart when the patriarch, Beverly, mysteriously vanishes. Three generations of Westons come together at the family homestead in Pawhuska, Oklahoma, near Tulsa, ostensibly to comfort and support Violet, Beverly's wife and the matriarch, but instead the gathering unleashes a maelstrom of repressed truths and unsettling secrets that will rock this middle-class Midwestern family to its core."
The play runs November 1 – 10th at the Black Box Theatre in the Arsenal Center for the Arts, 321 Arsenal Street, Watertown, 02472. Performances are Nov. 1, 2, 7, 8 ,9 and 10 at 8pm, with matinees at 2pm on Nov. 3, 9 and 20.  Tickets are $22 general admission, and $20 for seniors/students.  Tickets may also be purchased online at www.wellesleyplayers.org
Separately, Wellesley College Theatre on Nov. 7 opens its production of Noises Off, directed by Nora Hussey, at Alumnae Hall. The cast includes Wellesley College students as well as Boston-area performers.
This farce, according to Wellesley College Theatre," presents a manic menagerie as a cast of itinerant actors rehearses a flop called Nothing's On. Doors slamming, on and backstage intrigue, and an errant herring all figure in the plot of this hilarious and classically comic play."
Performance dates: Nov. 7 @7pm, Nov. 8 @8pm, Nov. 9 @ 2pm and 8pm, and Nov. 10 at 2pm.
Tickets: $10 General admission; $5 Seniors and Students. Free for students with Wellesley, Olin, Babson, MIT ID and members of Wellesley College community with ID.
No reservations necessary.  For questions call:  781-283-2000. The theatre is handicap accessible. For disability services contact Jim Wice @ 781-283-2434
 RELATED: Wellesley High's Legally Blonde kicks off Nov. 7