….. The Mom-pire Strikes Back.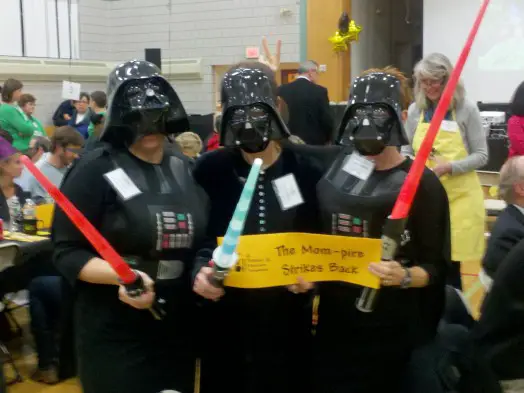 Yes, Wellesley Education Foundation might need to add prizes for best costumes and best team names next year for its big 25th Wellesley Spelling Bee. After all, who needs to know how to spell these days given the advent of spell check, according to… every student in town.
In addition to the Mom-pires, competitors dazzled Thursday night at Sprague Elementary School with red hats, propeller beanies, little word clouds and more.
The Women of Few Words would have given the Mom-pires a run for the money on best team name.
RELATED: Repeat — Council on Aging wins Wellesley Spelling Bee again