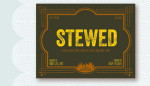 Just a quick follow-up to our post earlier in the week about speculation swirling about popular Needham restaurant Sweet Basil branching into Wellesley, possibly into the space at 13 Central St., now occupied by Milestone.
I've spoken to the owners of both restaurants, and while significant discussions have taken place, there is no deal yet.
Chef and cookbook author Dave Becker, who bought Sweet Basil 14 years ago and expanded the Needham location about 7 years ago, says the Wellesley space attracts him because it's one of the first things you see upon entering that part of town and he likes the building. He also frequents businesses in town, and raves about Wasik's and Blue Ginger.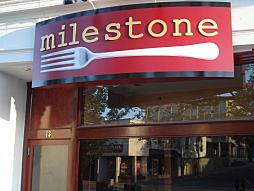 It remains to be seen how town officials would receive a Sweet Basil move into Wellesley, though our guess is it would be welcomed. What's more,  Becker already has some interesting ideas in mind about how to alleviate traffic concerns — by offering bonuses to employees who carpool and park further away.
As for Milestone, owner Charlie Papakonstantinou confirmed that he has received  overtures from suitors but that the restaurant has not been sold and remains open and profitable. Milestone, which features southern European cooking, opened about 4 years ago in the middle of a recession.  "I like to think we've done something good with this restaurant, having helped keep that corner of downtown alive during the recession," Papakonstantinou says.
That section of Wellesley Square has undergone significant change of late, with Patti Bros., lighting and furniture store as well as Wellesley Holiday Boutique moving in, plus Faber's Rug expanding.
Meanwhile, on the food front: The Local plans to open in Wellesley next Monday.