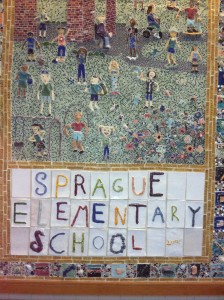 Warning to Wellesley residents with school-age kids: You'll probably need to wrap up summer vacation plans before Labor Day next year.
The Wellesley Public School administration has presented its 2014-15 school calendar proposal to the School Committee, and while school vacations and holidays would remain unchanged, the school year would start Aug. 27 and end June 19, assuming 5 snow days. Graduation day would be June 5.
The School Committee will discuss the proposal/take feedback at its meeting Nov. 19 at 7:15pm in Town Hall. You can also send comments here
The school system recently issued a survey to the community for feedback on the calendar for the next 10 years.