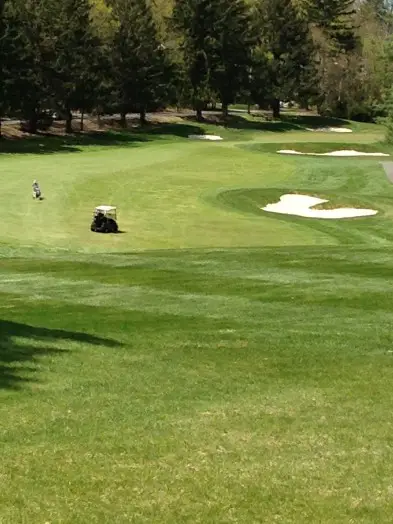 The United States Golf Association today announced our very own Wellesley Country Club will host the 2016 U.S. Senior Women's Amateur Championship Sept. 17-22. So women of a certain age (50 as of when the championship begins) who'd like a home course advantage, it's time to get cracking on your game.
This will be the first time the championship is held in the state.
This isn't the first time the club has hosted a high profile event in the golfing world though: It hosted the 2003 USGA Women's State Team Championship.  The club was founded in 1910 and has boasted an 18-hole course since 1961.
The U.S. Senior Women's Amateur Championship was first conducted in 1962. It is open to female amateur golfers who will have reached their 50th birthday on or before the opening day of the championship, and who have a USGA Handicap Index not exceeding 18.4. Past champions include Carolyn Cudone, Alice Dye, Ellen Port, Anne Sander, Marlene Stewart Streit and Carol Semple Thompson.
This year's Championship will be conducted Sept. 13-18 at Hollywood Golf Club in Deal, N.J.