The latest social media craze — anonymous. location-sensitive texting system Yik Yak — has taken off at Wellesley High School, and it's not especially pretty.
The Apple iOS and Google Android app essentially lets you talk about people behind their backs in front of their faces. The free version creates a virtual chat room with up to 500 people closest to your location, with "yaks" being voted up or down by those who see them. So in theory, the worst yaks will be voted into oblivion, though that's entirely up to the taste of those in the vicinity.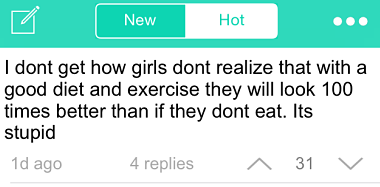 While Yik Yak's rules clearly state — and repeat — that "You do not bully or specifically target other yakkers," you don't have to be on the system long to find violations (well, technically, the targets of some of the texts are probably not actually on Yik Yak). We recognized plenty of names, including school officials, mentioned in messages that ranged from harmless to playful to mean.
Yik Yak, the latest hot messaging app in a long line that includes WhatsApp and Snapchat, was launched a few months ago by a couple of college students and it is aimed at college students. Yik Yak's rules state that no one under college age should be using the system, but there's really no way for the app to keep Wellesley High and even middle school students from using it that we can figure out.
Some schools around the country have already begun banning Yik Yak's use on campus and the app's use has sparked evacuations at several schools, including in Marblehead, due to various threats
All of this is not to say that some of the yaks aren't constructive, including some we saw about having a positive body image and another lauding Wellesley High's custodians.
.
But as one likely prescient yakker at Wellesley High wrote (and I paraphrase here): "I smell an assembly coming on."
FEELING SOCIAL?
Follow Swellesley on Twitter and Facebook and Instagram
[polldaddy poll=7893016]