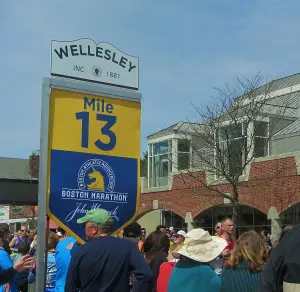 More than 100 Wellesley residents took part in Monday's Boston Marathon, and when all was said and done, Austin Susmann posted the fastest time among them: 2:51:30 (a 6:33 pace).
Among Wellesley women in the race, Katherine Mullin was the swiftest at 3:36:38.
See all results here at the BAA site.