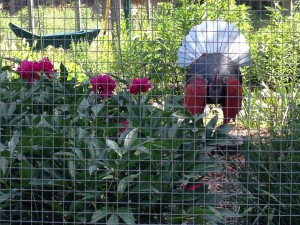 Wellesley College has alerted Weston Road Community Gardeners, whose plots are at risk of being plowed over depending on who the school sells off its North 4o property to, that they have a reprieve through at least the 2015 growing season.
The letter sent by the college can be seen at the North 40 Wellesley Project blog. And here's a summary from the college:
"The College has heard the concerns around community garden space for the summer of 2015. While Wellesley College has no specific plans in place for our property at this time, our current timeline indicates that any possible development activities will not begin until the 2015 growing season has ended, and we are pleased to let you know that we will continue to offer the community gardens for public use throughout the next growing season.  Potential buyers or lessees will be advised of this commitment during the bidding process. There is no need to start moving your perennials now."
Gardeners plan to show off their plots on the morning of Saturday Aug. 9 in conjunction with a Wellesley Trails Committee guided walk of the North 40 trails.