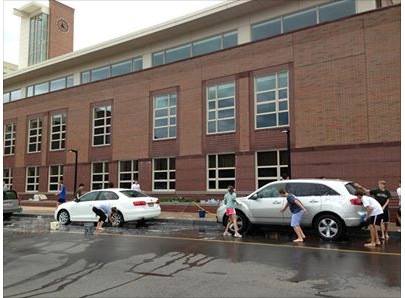 If your car's not looking quite as shiny as you'd like, make sure to stop by the Wellesley High School Cross Country team's car wash on Saturday, September 27th.
If your car looks as good as new, the team encourages you to lend your support to the fundraiser anyways — this event is a primary source of funds for the team.
The event will be held from 10am-2pm in the Wellesley High parking lot, and the team has high hopes that this year's car wash will be just as successful as the one held last fall.