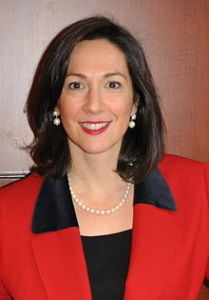 Victoria Budson, founding Executive Director of the Women and Public Policy Program at the Harvard Kennedy School of Government, will speak about "Women in Politics" at the Unitarian Universalist Society of Wellesley Hills, 309 Washington St. , at 7:30pm on Monday, Nov. 17. The event is free and open to the public.
As an appointee of Governor Deval Patrick, Budson chairs the Massachusetts Commission on the Status of Women.  As an appointee of Boston Mayors Thomas Menino and Marty Walsh, she serves on the Women's Workforce Council that seeks to close Boston's wage gap.  Previously she has served on the National Women's Political Caucus.
The event is sponsored by the League of Women Voters of Wellesley.