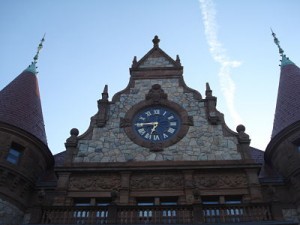 The Town Government Study Committee, created last spring by Town Meeting to review the structure of town government in Wellesley, will be holding two meetings next week to seek input from residents in Town.
We wish to hear your comments on how well our town government functions and whether town government is effective in meeting your needs as a resident. In addition, we would like to know what interactions you have had with the Town; whether you have considered, or would consider, running for an elected position, seek appointment to a board or committee, or feel sufficiently informed about our boards and committees to make that decision; and any opinions regarding the way the Town communicates with the public, including its website and social media.
There will be two meetings which are intended to be similar so that you can attend whichever meeting is more convenient: Tuesday, February 24 from 7:30 to 9:00 pm or Friday, February 27 from 9:30 to 11:00 am., both of which will be held in the Great Hall at Town Hall.
We would like your input and hope that you can attend one of the meetings or, if you cannot, please contact us at TGSC@wellesleyma.gov.
Thank you.
Katherine Babson, Chair
Town Government Study Committee
ALSO READ: Exit Interview: Gig Babson moves on from Board of Selectmen