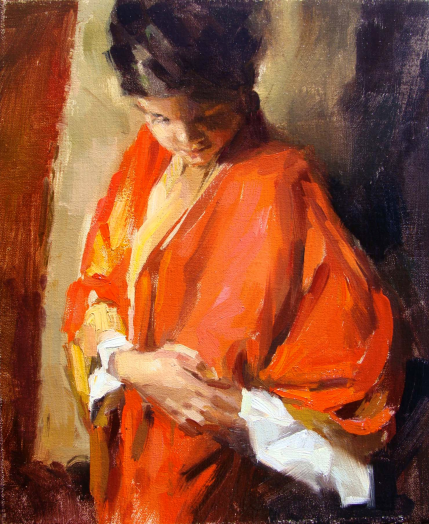 The Wellesley Society of Artists (WSA) is pleased to present a demonstration featuring oil media artist, Eli Cedrone, on Thursday, March 26, at the Wellesley Community Center, 219 Washington Street, Wellesley Hills. Light refreshments begin at 6:30 pm, followed by the demonstration from 7:00 pm – 9:00 pm.
Contemporary Impressionism best describes the style of this native Bostonian. Cedrone is a graduate of the School of Art & Design, Suffolk University in Boston. Her work and studies took her to Bermuda, Italy, and California, then finally back to Boston where she continued studies at the School of the Museum of Fine Arts, started a family, and anchored her career in painting.
Learn more about Eli Cedrone and her upcoming 2015 workshops in Italy in April and Bermuda in November by visiting her website at www.elicedrone.com.
The WSA was founded in 1933 for the purpose of encouraging and supporting local artists.