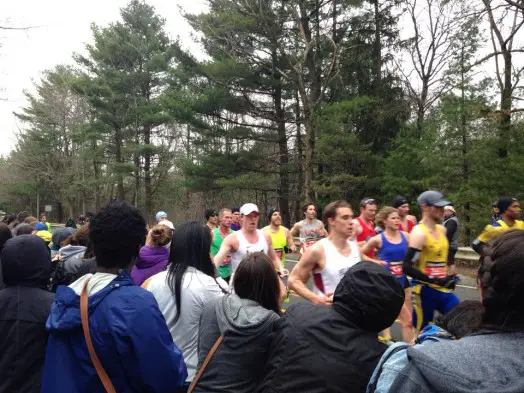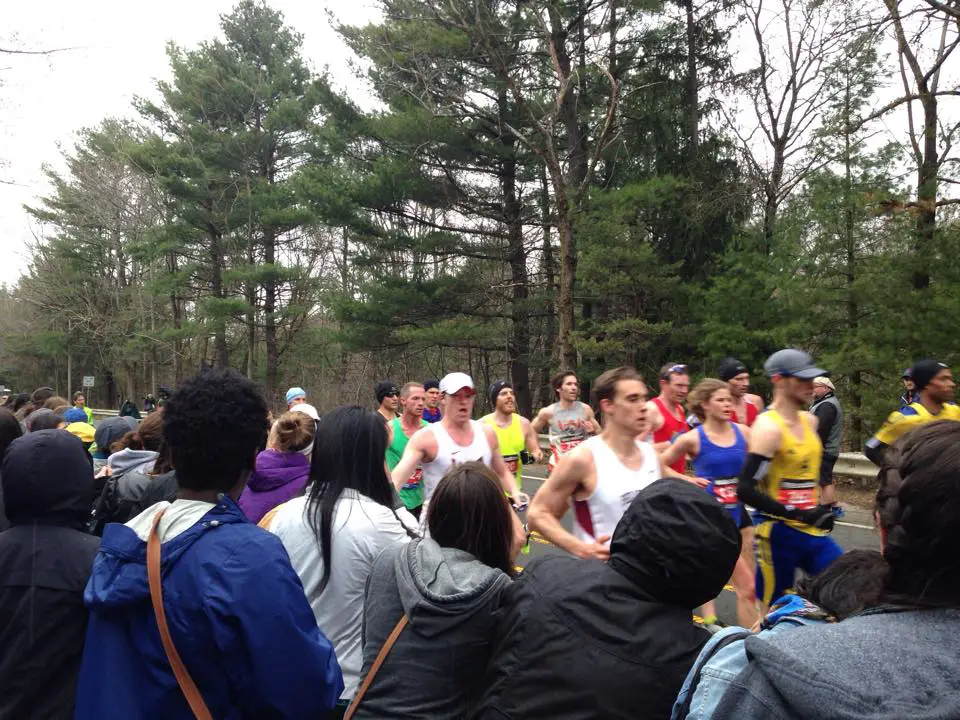 Austin Susmann wins the title of Wellesley's fastest Boston Marathon runner in 2015, finishing the race in 2:48:49. That's a swift sub-6:30-minute-per-mile pace throughout.
Among women, ex-Wellesley High runner Rachael Klehm zipped through the course at a sub-6:50-minute-per-mile pace to finish at 2:58:23.
So yes, those are at least 2 of the people you might see running past you on the streets of Wellesley.
Check out other Boston Marathon finishing times here.