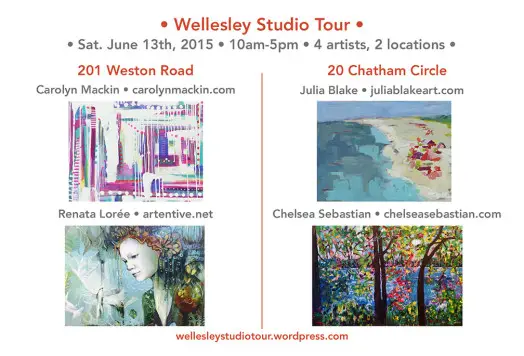 On Saturday, June 13, from 10am–5pm, four Wellesley artists will host the second annual Wellesley Studio Tour. The event is free and open to the public. Showing their paintings are: Julia Blake; Carolyn Mackin; Chelsea Sebastian, and Renata Loree.
The locations are 201 Weston Rd. (Mackin and Loree) and 20 Chatham Circle (Blake and Sebastian). Here's a map of the tour route, photos of the art and artists working in their studios, as well as other information.
The artists say that they have a lot of new work to share, and that they love to discuss what motivates and inspires their painting process. And if you connect with a particular piece and learn the story behind that painting, and take it home with you, so much the better.