Wellesley High School alum Dave Adams is seeking the public's help through a Kickstarter campaign to fund the production this year of a funk music album dubbed Bounce Classic.
An alto sax player, Adams has made a name for himself as a musician through his work in the band Addison Groove Project and more recently, East Coast Soul. Wellesley-based Addison Groove Project,  formed by Adams and friends at WHS in 1997, won the WBCN Battle of the Bands that year and went on to tour nationally for about 10 years. ("There are no words to describe this experience for me, other than I feel truly blessed to have been a part of it," he says.)
"I've always had a strong tie with Wellesley, having lived there since I was born until I graduated from WHS in 1998," Adams says. "I first picked up the alto saxophone in the 4th Grade and fell in love with the instrumental music program that Wellesley has always provided for students in their public school system. There is no doubt that I would not be where I am now, having accomplished so much musically throughout my career, without the support from my teachers in the Wellesley Public Schools Performing Arts Department. Henry Platt, Steve Scott, and Sandra Nicolucci have played a major role in my musical path. I am now a devoted music teacher and active musician because of their mentorship."
Adams has actually met his original Kickstarter funding goal of $5,000 but is seeking a few thousand more by July 9 to cover the real costs of recording time, musicians' time in the studio and post production. Recording is taking place this summer. The album will initially be produced as a digital download.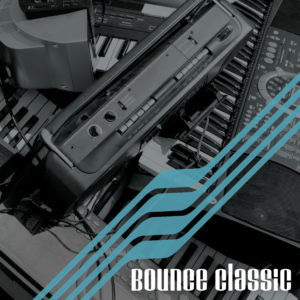 Here's Adams' explanation of where the album name, Bounce Classic, comes from: "The word 'bounce' is to reflect the overall vibe of the album, and the grooves of the album that will hopefully make the listener bounce along to the music. The word 'classic' is homage to all of the classic funk albums I've listened to that have influenced and inspired me to create my own music.
Musical influences that have sparked Adams' writing for this album include The Meters, Parliament, Herbie Hancock and Prince.
You can hear more from Adams, who is now a middle school music teacher, in this recent interview.