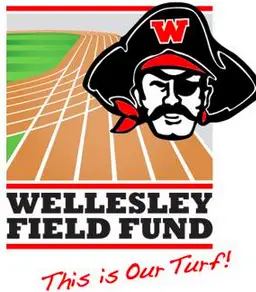 The Wellesley Field Fund, a private fundraising effort focused on the renovation of the sports field and surrounding track near Wellesley High School, is getting ready to make its pitch.
The Fund will combine with financial commitments from the Town of Wellesley and the Community Preservation Committee  to support the widening of the Wellesley High School field, installation of durable artificial turf and building of a new track. The Wellesley Playing Fields Task Force in March got the Board of Selectmen's initial blessing, which paved the way for the task force to hit up the CPC to help fund a design study.
For starters, a Wellesley Field Fund Facebook page has been launched, and Fund organizers are readying a website that will have many more details on the project, which should benefit field hockey, football, lacrosse, soccer, and track and field.
(FYI: Organizers are looking for someone to spearhead fundraising from the track and field crowd.)