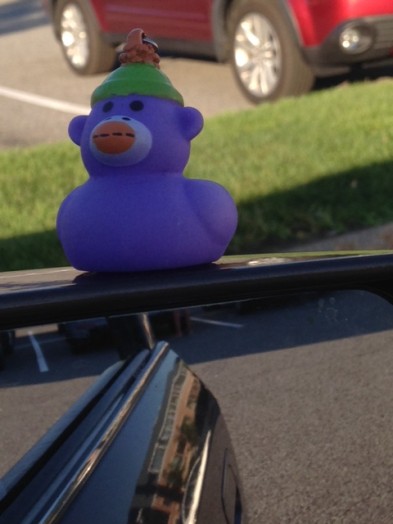 Swellesley reader ML wrote to us to say that when she came out of CVS on Linden Street over the weekend she found this little purple creature (which I believe is a sock monkey/duck) sitting on her car's passenger side mirror.
"I only noticed it when I went to back out of my spot and checked my mirror. It made me laugh and I decided to share the joy and leave it another car's mirror and let them smile."
So, there's your explanation in case you come across this freaky little toy.
RELATED: Nice weather, if you're a duck