Swellesley reader BelindaH sent us this freaky photo of what I first thought were skulls, but are actually some sort of fungi, behind the tennis course near Sprague Field. (Reader MC suggests the growths are Giant Puffballs.)
Truffle, a standard poodle, provides some perspective above on their size.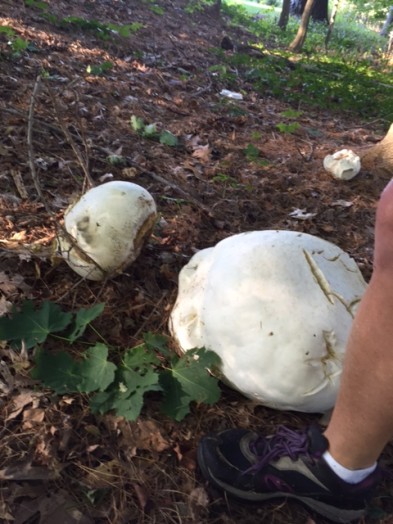 And here's another one, found at Boulder Brook Reservation in Wellesley that discoverer DennyN says is the size of a volleyball.