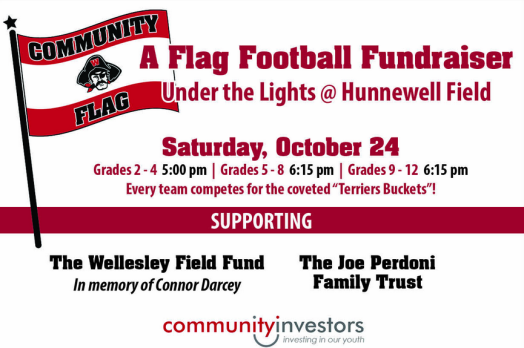 Following on the heels of the recent night-time Wellesley High football and soccer games, young athletes will get one more chance to play under the lights later this month as part of a new fundraiser.
The Community Flag event, set for Oct. 24 from 4:30 to 9pm (different times for kids in different grades), will raise funds for the Wellesley Field Fund in memory of Connor Darcey, the Joe Perdoni Family Trust and Community Investors, a nonprofit that organizes youth sports activities and stresses leadership/mentoring.
Community Flag will include flag football under the lights, a silent auction and tailgate party. You can register for the event here.
MORE: Ticket info for Wellesley High Thanksgiving football at Fenway