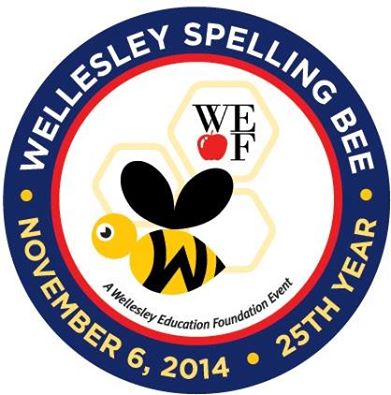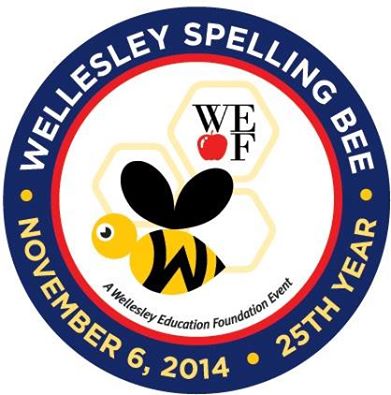 The Wellesley Education Foundation is gearing up to celebrate its 26th annual Spelling Bee on Thursday, November 5 at 7:00 p.m. in the Sprague School gym.
Sign-ups are open for all adult teams of three here.  The $500 entry fee per team goes to support excellence and innovation in the Wellesley public schools through enrichment programs, to the tune of $62,000 last year. Some of the programs WEF has helped fund include the Wellesley High School recording studio, the Laptop Initiative Pilot Program at the middle school, and the WBZ Weatherbug Weather Station and Archive.
Time is running short, so hurry and get your team together.
Last year the Bates School PTO Minions took the trophy beating out previous two-time winning team, The Council on Aging Spellbinders, with the word lapidarian (it means suitable for engraving on stone and therefore elegant and concise). Sitting there as an observer, with no pressure or worries beyond accurately spelling the word when later reporting about the bee, it seemed a bit anti-climactic that the final word was a phonetic gimmee.  After all, other words the two teams battled over included coruscate, pharisaical, and the seemingly impossible suffrutescent. Just goes to show you, when the spotlight is on, and the words are being hurled fast and furious, anything can happen at The Bee.