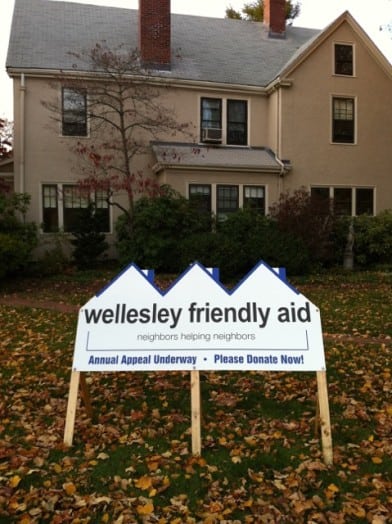 Wellesley Friendly Aid, a nonprofit that helps local residents facing all sorts of needs, has kicked off its annual fundraising campaign with solicitation letters to Wellesley residents, businesses and other organizations.
The annual campaign is the organization's largest source of funding.
Wellesley Friendly Aid provides financial aid and temporary volunteer assistance to Wellesley families experiencing emergency or hardship situations. It funds scholarships to send children of Wellesley families in need to summer camp and summer educational enrichment programs. Also, Wellesley Friendly Aid provides Holiday Food Vouchers to low income families and loans medical equipment, at no charge, to Wellesley residents of all income levels.
For more information or to donate online, visit wellesleyfriendlyaid.org or call 781-235-3960.