As you emerge from your winter cocoon and venture out for a walk around town in the lovely spring weather, take a minute to enjoy the art installations that are a part of virtually every neighborhood in Wellesley. These post-modernist displays created from the humble, utilitarian Port-a Potty serve as not only sculpture, but social commentary when the time is taken to view them with the proper perspective. Not art, you scoff? Stick with me here, and consider the following about the Porta-Potty medium:
They come in an artist's palette of colors, all of which carry great symbolic significance. A green potty clearly symbolizes an environmentally conscious project, while an orange potty suggests a project blessed with energy and creativity.
The very placement of the potty is worthy of lengthy commentary. For example, by observing the distance of the potty from the property line, one might reflect on the artist's message regarding neighbor relations.
By taking note of the way precariously perched potties are leaning, one might gain insight into what the artist is suggesting about the political leanings or either the homeowners, or the general contractors, or the Port-a-Potty supplier.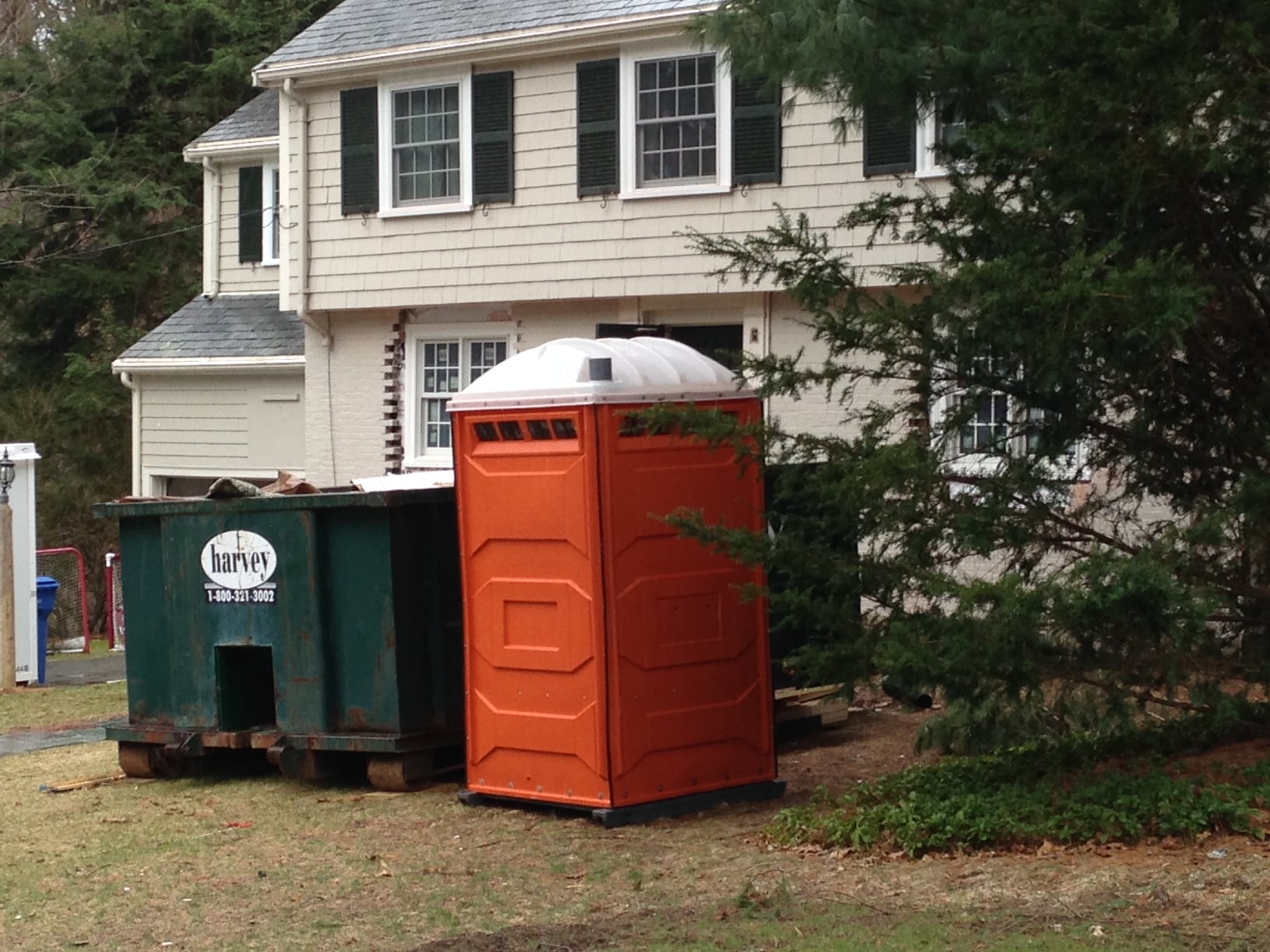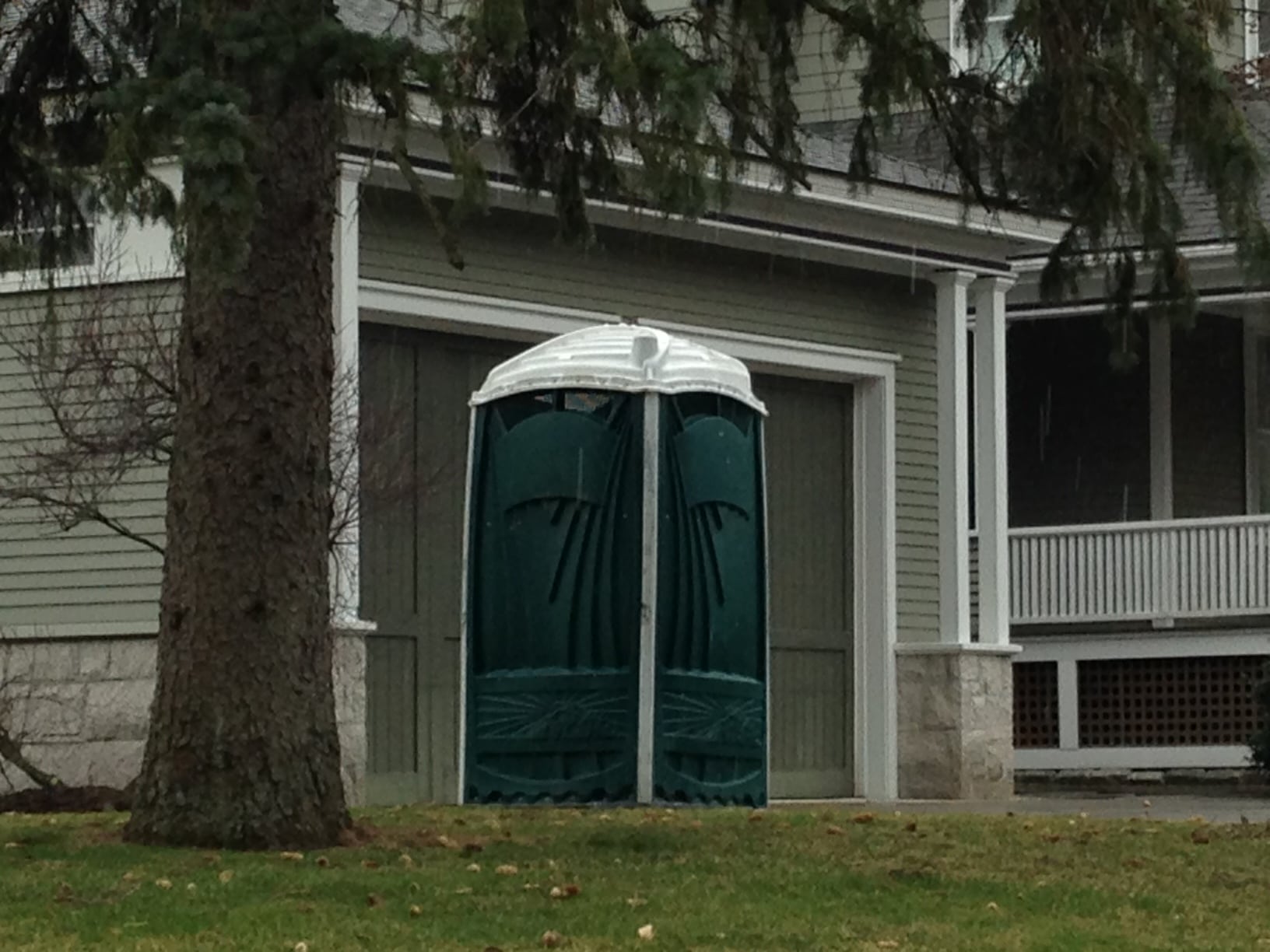 Now that you've considered several examples, don't just leave it at that. There's nothing like seeing an installation piece on-site to open your eyes to the many nuances that can be appreciated only by making a pilgrimage to the actual location, to see the piece as the artist meant for it to be seen. Perhaps to even partake in some performance art. Ponder what the artist has left unseen in the work.
Indeed, some of you are the lucky ones, who need only walk down the street or look out your very own family room window to enjoy the exhibit on an ongoing, long-term basis.