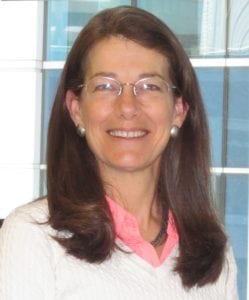 The MBTA — its struggles and recent improvements, along with the general topic of government transparency in Massachusetts — will be the topic of this month's Wellesley Rotary Club's speaker at  the Wellesley Community Center on Tuesday, May 3, 6:30 pm.
Speaker Mary Z. Connaughton is the Director of Government Transparency and the Director of Finance and Administration for the Pioneer Institute. The Pioneer Institute is a privately funded research organization that seeks to improve the quality of life in Massachusetts through data-driven public policy solutions based on the ideal of limited and accountable government.
The Rotary Club of Wellesley is one of Wellesley's oldest community service groups and conducts local programs to benefit the Town of Wellesley.  The public is always invited to any Rotary program.  Please make a reservation on the club's website or call 781-591-0759 to speak with a board member. 
Also of interest:
MBTA wants Wellesley commuters' input
MBTA says winter happens: Wellesley train user says other stuff happens
Wellesley school bus service is pricey, reliable