Not to put a damper on things, but yes, here in Wellesley summer is almost halfway over. School starts on Wednesday, August 31, and that means it's time for students to get going on their summer reading. As long as you tuck a couple of titles into your overnight campers' next care package, among the fresh socks and contraband candy, all should be well. Every grade in Wellesley has a list of summer reading books, which you can find at the links below.
So don't anybody panic, whether they're at home or away, there's still plenty of time to get your kids engaged in that most lovely of summer activities, cozying up with a good book. Help them find a nice spot outside in the hammock or sprawled out on a blanket at the beach, make sure a tall glass of lemonade is within easy reach, and before they know it, they'll be transported.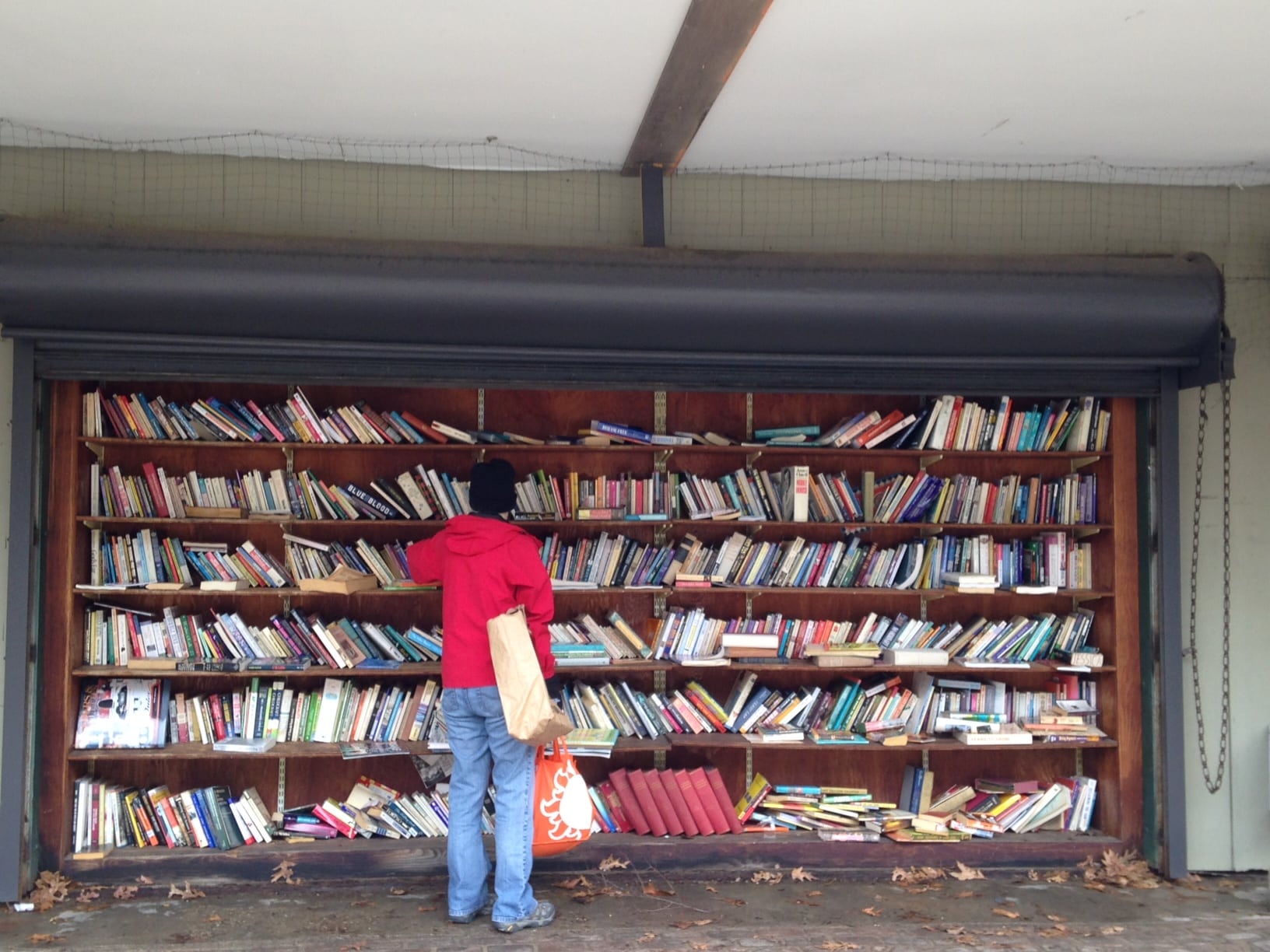 Generally, at the middle school each student must read two books of their choice, and each grade has an assignment attached to those books. At the high school level the book depends on which class the student is taking, while at the elementary level there is an entire website with pull-down menus for picture books, chapter books, graphic novels, and more.
Summer reading, Wellesley elementary schools
Elementary school students are encouraged to keep a list of some of their summer reading titles and to read approximately 30 minutes per day. You can access the entire elementary schools summer reading list here. Below you can find a few titles on the extensive list that was put together by a dream team of library teachers representing each of the seven elementary schools in town.
If You Ever Want to Bring an Alligator to School, Don't! Elise Parsley (picture book)
Reminds me of back when I did some volunteering at the Natick Community Organic Farm and I wanted to bring in the piglets to my second-grader's classroom. Yes! said an enthusiastic teacher. No, the principal gently ruled. Something about Health Department regulations. Right, and those baby chicks under the incubator lights are so sterile.
Bad Kitty, Drawn to Trouble, Nick Bruel (beginning chapter book series)
Bad Kitty is the best. Back when we were immersed in the read-aloud world, there really wasn't anything a kitty/bunny/doggie could do that could shock us. Until Bad Kitty scratched Grandma in his first book. Now that's a bad kitty.
Coding Computer Games with Scratch, Doris Kindersley Publishing Staff (non-fiction)
Two Friends: Susan B. Anthony and Frederick Douglass, Dean Robbins (biography)
Summer reading, Wellesley Middle School
All Wellesley Middle School students must read two books they haven't read before. There's a list, but the kids can go reading rogue and choose something different if they want.
Here's the 6th grade list, with a couple pulled from it that looked good to us (below):
Assignment: "You will have to rate the best book you read this summer and talk about what you think the message of the book is. Then, read and rate some other books! This assignment is due on the first day of school."
Found, Margaret Peterson Haddix
When thirteen-year-olds Jonah and Chip, who are both adopted, learn they were discovered on a plane that appeared out of nowhere, full of babies with no adults on board, they realize that they have uncovered a mystery involving time travel.
Growing Up Gronk, Gordon Gronkowski
Tells the Gronkowskis' story, revealing how they were raised, how they were motivated, how they trained, how they played, even how their mother kept then fed.
Moxie and the Art of Rule Breaking, Erin Dionne
Instead of spending a carefree summer exploring downtown Bostonwith best friend Ollie, thirteen-year-old Moxie must solve a famous art heist in order to protect those she loves from her ailing grandfather's gangster past. Includes facts about the 1990 Gardner Museum art theft.
Here's the 7th grade list:
Assignment: "You will have to talk about the best book you read this summer, choose a quotation that made you love it, and figure out who you would recommend it to. Then, rank some other books you read this summer and liked! This assignment is due on the first day of school."
Here are a few we thought looked good:
The Ghosts of Tupelo Landing (series), Sheila Turnage
When Miss Lana accidentally buys a haunted inn at the Tupelo Landing town auction, Desperado Detectives–aka Mo Lo Beau and her best friend Dale — opens up a paranormal division to solve the ghost's identity before the town's big 250th anniversary bash.
Life as We Knew It (series), Susan Beth Pfeffer
Through journal entries sixteen-year-old Miranda describes her family's struggle to survive after a meteor hits the moon, causing worldwide tsunamis, earthquakes, and volcanic eruptions. We listened to this series on CD and loved it. Can't say we're die-hard (ha!) survivalists, ready for the world to end, but we now keep a few cans of spaghetti-os on hand in the basement, just in case.
The Escape (Henderson's Boys series), Robert Muchamore
During the summer of 1940, Hitler's army advances toward Paris, causing millions of French civilians to flee; meanwhile, British spy CharlesHenderson, with the help of a twelve-year-old French orphan, searches for two British children who are being hunted by German agents.
Here's the 8th grade list:
Assignment:"You will have to rate the best book you read this summer and talk about the characters, theme, language, and plot of the book. This assignment is due on the first day of school! Also, snap a selfie of you with your book and bring it in."
All These Things I've Done, Gabrielle Zevin
Anya Balanchine, daughter of New York City's most notorious crime boss, tries to keep a low profile, but she cannot avoid the spotlight when her loser ex-boyfriend is accidentally poisoned by illegal chocolate manufactured by her family.
We Were Liars, E. Lockhart
Spending the summers on her family's private island off the coast of Massachusetts with her cousins and a special boy named Gat, a confused teenaged Cadence struggles to remember what happened during her fifteenth summer. I read this one and was as confused as Cadence until I remembered my own middle school training about identifying context clues, and it all starting clicking into place. After I figured out what it was that she couldn't remember, I wasn't sure if I wanted poor Cadence to emerge from her cloud of amnesia, it was all THAT traumatic.
Miss Peregrine's Home for Peculiar Children, Ransom Rigg
Sixteen-year-old Jacob, having traveled to a remote island after a family tragedy, discovers an abandoned orphanage, and, after some investigating, he learns the children who lived there may have been dangerous and quarantined and may also still be alive. I've read this one and was taken in by the vintage, found photographs throughout the book, with their circus-like quality. Read this book and also check out the photography exhibit at the Wellesley Free library, which is showing vintage circus pics through July.
Summer Reading, Wellesley High School
Each grade has several titles listed, depending on the English course the student is taking. You can see the list here. In general, the students are instructed to read the assigned text for their course PLUS one book of their choice. At the start of the school year, their English teacher will explain how summer reading will be assessed. Some examples of possible assessments are an in-class essay, a Socratic seminar, a test, or a book review. Check to see if a teacher has provided a study guide or reading questions.
Here are a few examples of what's on the list:
The Autobiography of Malcolm X: as told to Alex Haley
Into Thin Air, Jon Krakauer
Caleb's Crossing, Geraldine Brooks
Unbroken, Laura Hillenbrand
And just for fun, here are a couple of titles I've enjoyed lately:
The Light of the World, Elizabeth Alexander
When the author's husband, a trim, 50 year-old health-conscious chef and artist, dies suddenly of cardiac arrest, leaving her a widow and their two children without their father, Alexander is plunged into shock and grief as she mourns the loss of their love which "began in an instant and progressed inevitably."
Her memoir of their life together is a written still life of what she and her husband, Ficre, a man who was "profoundly peaceful and peace-loving," created through their shared commitment to marriage, family, friends, and a conscious way of living. Her writing is full of images of the Eritrean food Ficre created in his New Haven restaurant, the art he created in his studio, gardens and poetry, books and music. It's a life that revels in the kind of luxury that comes not from purchasing power but from two people practicing their own enjoyment and idea of what it is that constitutes life's deep pleasures.
M Train, Patti Smith
Sometimes called the godmother of punk music, Smith describes the ramshackle bungalow she purchased for $200,000 in Rockaway Beach and its survival through Hurricane Sandy (metaphor here?), scenes from her marriage to musician Fred Sonic Smith, and the toil of sitting at her favorite table in her favorite coffee shop, writing about nothing.
Americanah, Chimamanda Ngozi
The author, who was Wellesley College's commencement speaker in 2015, won the National Book Critics Circle Award for Fiction and the Chicago Tribune Heartland Prize for Fiction for this book about race, immigration, striving, and the complications of true love. Americanah, which was named one of the New York Times Ten Best Books of the Year, was one of my book group's choices, and provided plenty of in-depth conversation about timely subjects.