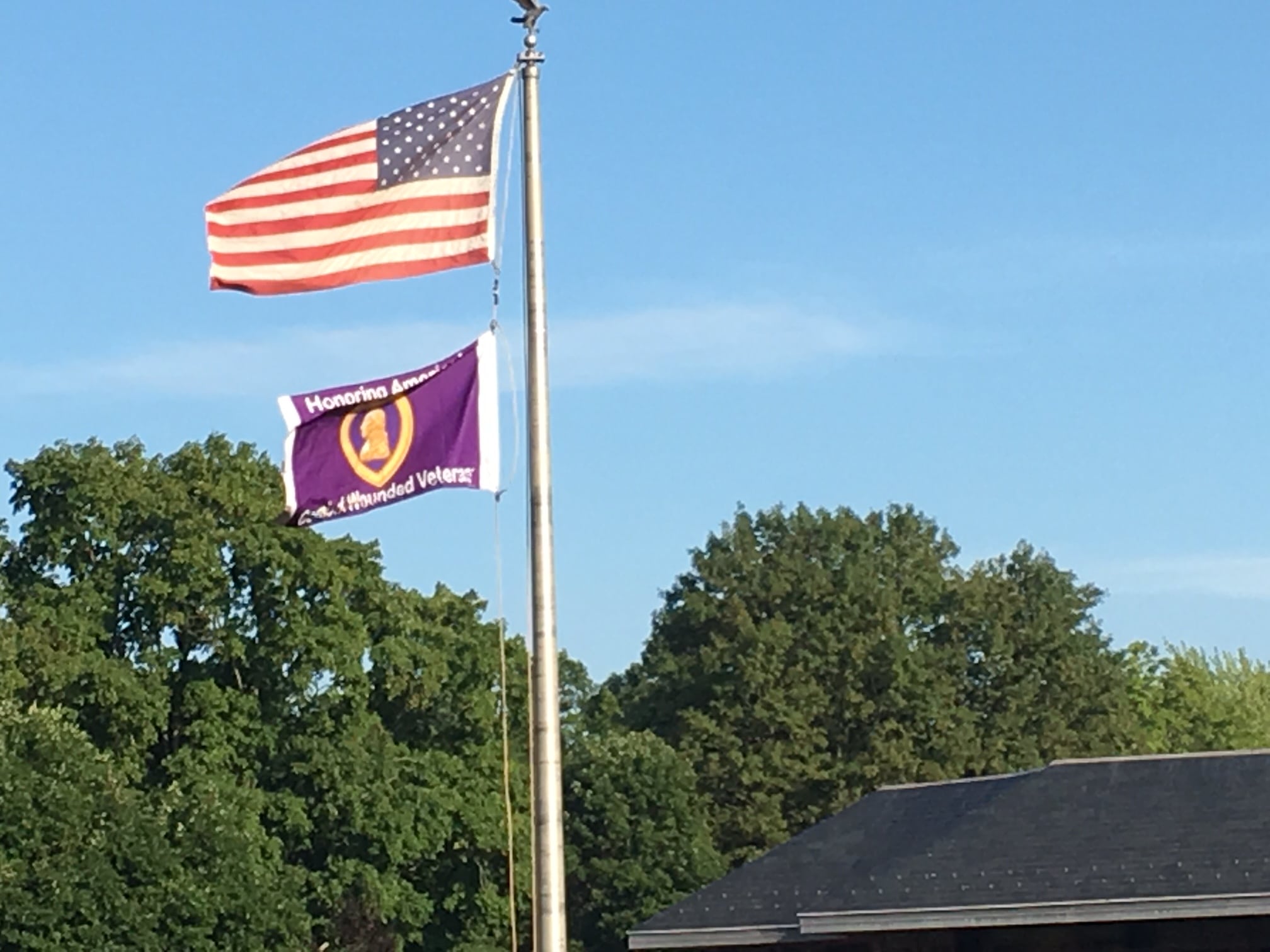 In case you're wondering why the flag pole in front of Town Hall is flying a purple flag, it's because the Board of Selectmen accepted a recommendation last year to designate Wellesley as a Purple Heart Community in response to a presentation by the Military Order of the Purple Heart.
As a Purple Heart Community, Wellesley honors the brave men and women who were injured in the service, and those who made the ultimate sacrifice and gave their life for our country, by flying the Purple Heart Flag each August 7. This year, because Purple Heart Day falls on a Sunday, the flag was raised on Friday, August 5 and will be taken down after the weekend.
The flag is emblazoned with a purple heart and the words, "Honoring America's combat wounded veterans."
If you have any questions please contact the Wellesley Veterans' Office at 781-489-7509.