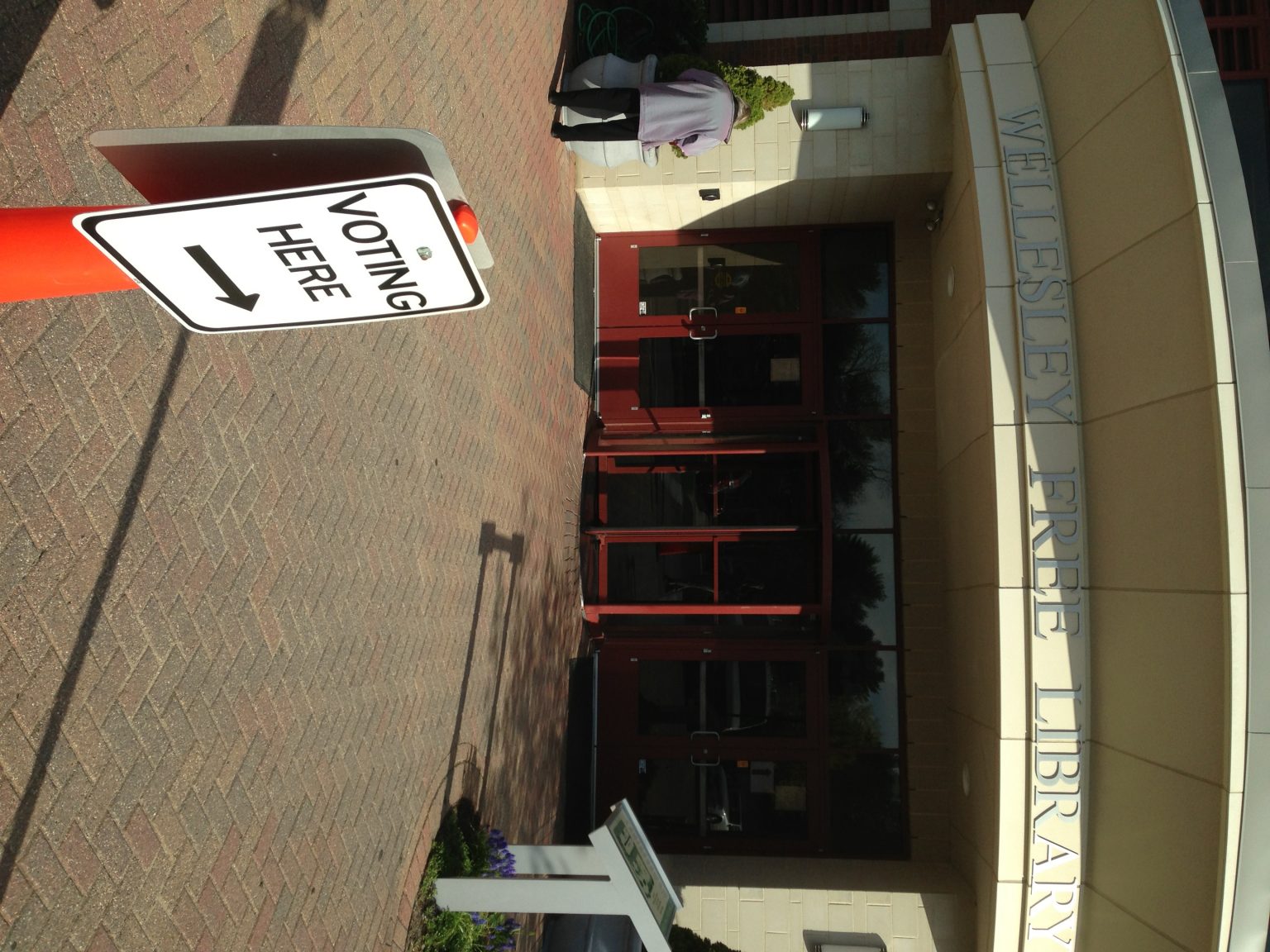 The State Primary for state and county offices will be held on THURSDAY September 8, 2016. Please note the unusual day of the week for this primary.
This primary selects party candidates for state and county offices who will appear on the November ballot.
In Wellesley the only contested race is for Governors Council in Precincts A, C, D, E and H on the Democratic ballot.
All regular polling places will be open 7 am – 8 pm for the September 8 primary.
VOTER REGISTRATION
New residents, and newly eligible voters are encouraged to stop by Town Hall to register to vote.  In person registrations are accepted Monday – Friday 8 am – 5 pm.  Anyone who has moved into Wellesley recently or who has changed address within the town should check their voter registration status prior to the fall elections. (https://www.sec.state.ma.us/VoterRegistrationSearch/MyVoterRegStatus.aspx)
The last day to register to vote for the September 8 primary is August 19, the last day to register for the November 8 election is October 19.  Teens who will be 18 on or before election day are advised to register by the deadlines to insure that they will be ready to cast their first ballot. Mail in registrations are available at www.canivote.org .
On line registration for people with Massachusetts Drivers Licenses can be done at https://www.sec.state.ma.us/ovr/
ABSENTEE BALLOTS
If you will be away from Wellesley for any primary/election you may apply for an absentee ballot.  Applications are available on line http://www.wellesleyma.gov/Pages/WellesleyMA_Clerk/voterinfo  and must be mailed or delivered to the Town Clerk in time to allow mailing of ballots in both directions.  Students who will be away for the fall semester should file for a ballot as soon as you know your school address.  Voted ballots must be returned to the Clerk and received prior to the close of the voting day. All absentee ballots received by the deadline are counted on the day of the primary/election.
Ballots for the September 8 Primary are NOW available at the clerk's office. Voters who qualify for absentee balloting may also vote in person 8 am – 5 pm Monday – Friday. The deadline to apply for an absentee ballot for the primary is NOON, September 7.
Ballots for the November election will not be available until late September, however applications may be filed at any time.
EARLY VOTING- NEW for November 8 Election ONLY
Voters in Massachusetts will now have the opportunity to vote prior to election day at your convenience without  the restrictions of an absentee ballot.
For the November 8 election voters will be able to vote during the early voting period October 24-Nov 4. Early voting in Wellesley will take place at the Warren Recreation building. Hours will be announced in September.