Massachusetts Horticultural Society's 8th annual Festival of Trees is in full swing and is ready for seekers of a little holiday spirit between now and Sunday, December 11, at Mass Hort's Elm Bank property, 900 Washington Street, Wellesley. The festival showcases over 65 Christmas trees in the Hunnewell Building and features Snow Village, an extensive model train and holiday village collection, located in the Education Building. Visitors "vote" with their raffle tickets (26 tickets for $10) in hopes of being the tree winner when the drawing takes place on December 11. Visitors can enjoy the decorated buildings and grounds at Elm Bank with a stroll or a horse- drawn wagon ride. For the young at heart, there are visits from Santa and fun activities in the Parkman room.
Here are a few fun pictures from my visit to the event.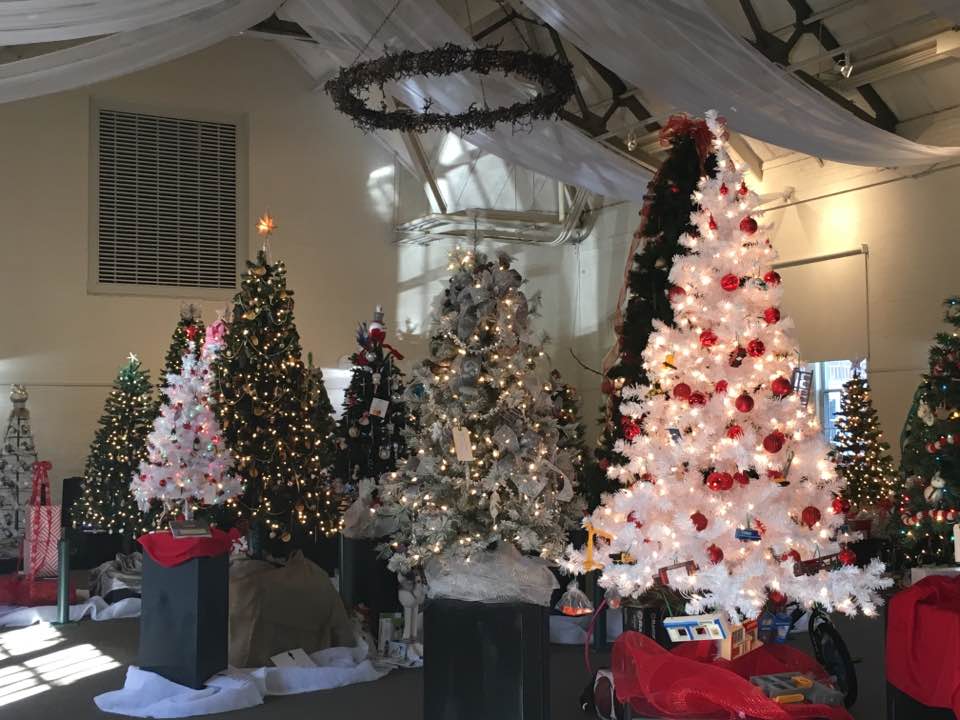 Other Wellesley groups that have trees on display are LINX, T.J. Gillespie Landscaping & Masonry; the Hills Garden Club of Wellesley; Trustees of Mass Hort; Mass Hort Supporters; Hunter and Suzanne Leon of Wellesley; Friends of the Wellesley Council on Aging; and the Overseers, Wellesley.
Holiday Festival hours:
Wed, Nov. 30 – Thur, Dec 1, 4pm – 8pm
Fri, Dec. 2 – Sun, Dec 4, 10am – 8pm
Wed, Dec. 7 – Thur, Dec. 8, 4pm – 8pm
Fri, Dec. 9 – Sat, Dec.10, 10am – 8pm
Sun, Dec. 11, 10am – 6pm
Admission is $10 for adults, children under 12 are free. Mass Hort members are $8.00.
Better yet, become a member of Mass Hort while you're there and get into the event for free.
MORE:
2016 Wellesley winter holiday happenings
Wellesley Rec winter brochure is out