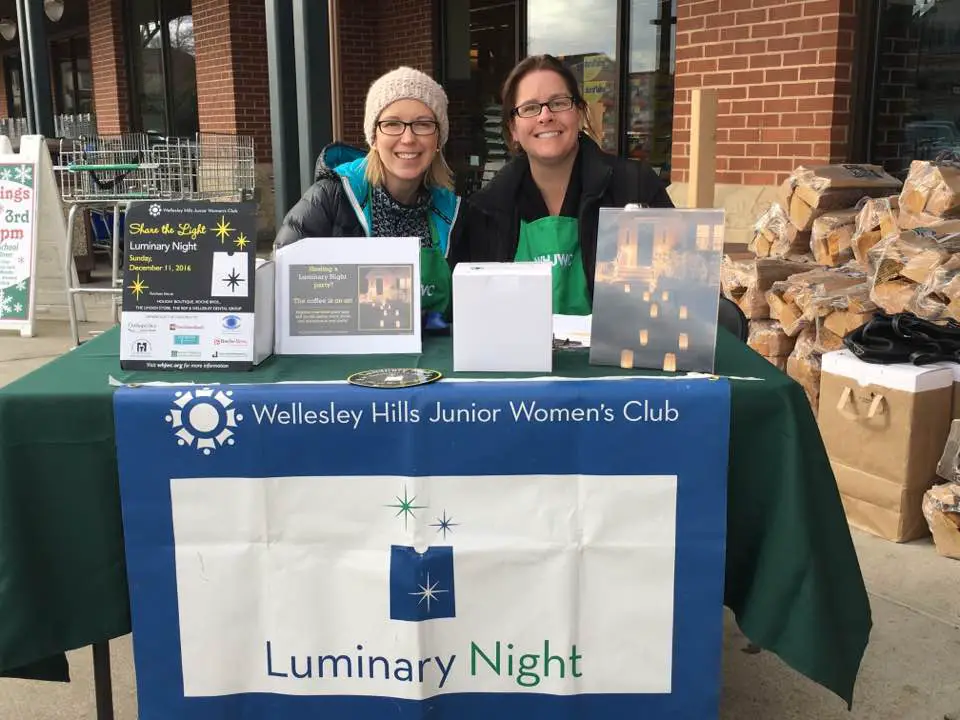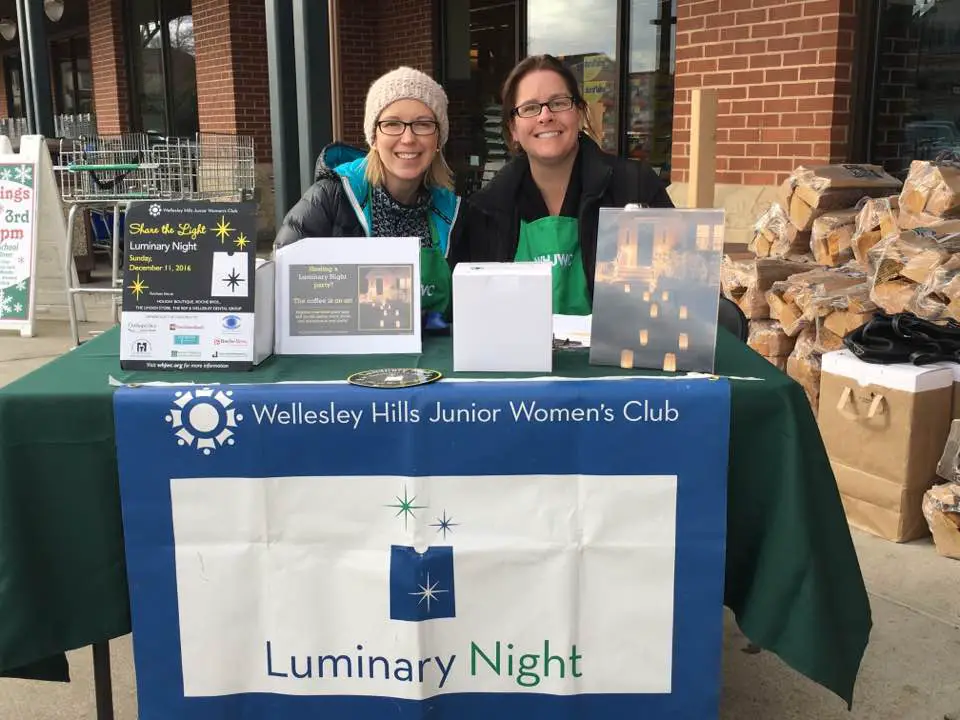 SPONSORED POST: There's still time to get your luminary kit and ready your family to fully participate in The Wellesley Hills Junior Women's Club's (WHJWC) 10th Annual Luminary Night, which this year takes place on Sunday, Dec. 11. On Luminary Night, families and businesses throughout Wellesley light luminary candles along their streets, sidewalks and doorsteps, creating a beautiful town-wide glow welcoming the holiday season. There's even talk of light snow predicted for the evening of the event, which of course would add to holiday fun of it all.
Get your kits this week — Juniors will be sitting in front of Roche Bros. and the RDF, ready to supply you with everything you need to get your glow on for the big night. Most importantly, the warmth of the estimated 13,000 candles that will light up the town spreads directly to the Wellesley community.  Last year, Luminary Night raised $27K, money that was used, as always, to support a number of local charitable organizations and fund scholarships for WHS students. They don't do it all alone, of course. Luminary Night is sponsored by Jumbo Capital Management; New England Orthopedic Surgeons; and TR Miller.
Luminary kits, which include 10 luminaries, sell for $20 apiece and may be purchased at Roche Brothers, the Linden Store, the RDF, Wellesley Dental Group, and Wellesley Holiday Boutique.
For more information about Luminary Night, email luminarynightwellesley@gmail.com