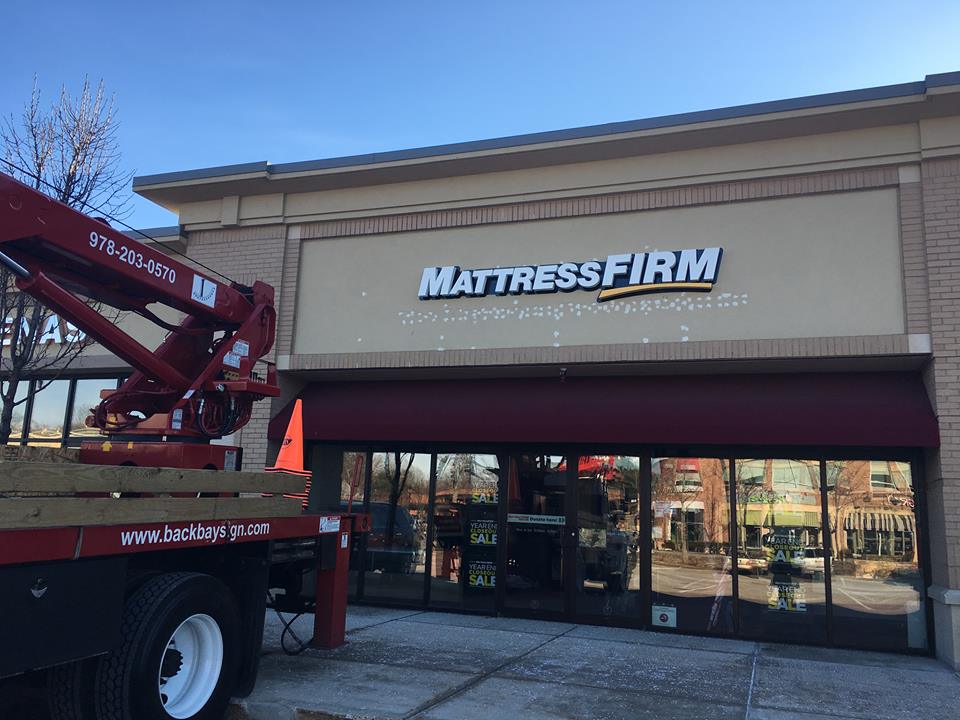 Mattress firm Mattress Firm is almost all snuggled into its new Linden Square location. The sleep spot has taken over the former Sleepy's location at 165 Linden St. According to the Wall Street Journal in November, "Mattress Firm Holding Corp. is the largest U.S. specialty mattress retailer…it agreed to buy second-place Sleepy's for $780 million, in a deal aimed at expanding the company's presence in the fragmented retail bedding market."
Meanwhile, a couple of doors down, Ace Hardware has been boarded up. And we mean really boarded up. Stick a red bow on it, and it could pass as a Christmas gift for a giant toddler. The spot will re-open sporting the iconic red door of Talbots, the woman's apparel store currently doing business in Wellesley Square.
Back in September, Federal Realty representatives told the Board of Selectmen that they are looking to significantly upgrade the retail area, in particular the south side (opposite Roche Bros.), which currently is not nearly as inviting as the north side. Or as BoS member Barbara Searle put it, the south side looks like a strip mall.
Federal Realty's Bryan Furze said they are looking to design more connectivity between the two sides ("a more pedestrian atmosphere" — and he meant that in a good way), so that if a patron parks on one side, it won't be a huge hassle to get to the other side of Linden Street.
As always, parking is a big sticking point, and that's mainly what the BoS members asked about last fall. Otherwise, the board expressed general support for a Linden Square revitalization.