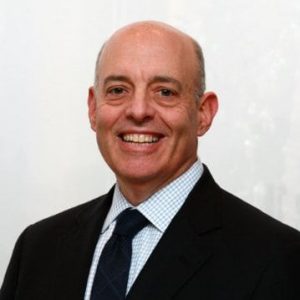 Wellesley's Frank Nemia retired this past June after 30 years with Ernst & Young, but he's not exactly kicking back. Nemia, who moved to town from NYC in 1998 with his wife and two sons, currently serves as an Adjunct Faculty member of the Accounting department at alma mater Boston College and has also started a consulting practice through which he provides executive coaching and assists companies in managing their IT risk. And just to make sure he doesn't get too lax, Nemia has taken on the role of president of the Wellesley Historical Society, which he discussed with me recently (Disclosure: I'm on the WHS board).
How'd you wind up becoming WHS president?
With the resignation of WHS leaders Melissa and Martin Padley, who had done a wonderful job in their respective roles, I was approached by the nominating committee as to my interest in the position. Having been the Treasurer for the past two years, I came to appreciate the mission of the Society and believed that the Board could continue to build on their past success.
What aspect of Wellesley's history most interests you?
Wellesley is a town that is steeped in history that goes back to 1630. There is so much history and so many facets of  the town that the Society covers that it is hard to pick just one. As an amateur photographer I am always drawn to the pictorial aspects of the town as it has been recorded through the lens of a camera.
What are your biggest goals for the upcoming year?
As the Treasurer for the past several years, my main concern was fiscal stability to manage our day to day operations. I believe through the generosity of our membership, the hard work of our Executive Director Erica Dumont and the appropriate oversight by our board we have achieved that goal. There is much more to be done however as we look to expanding our footprint and providing access of our collections to members by moving to the Stanwood House on Washington Street.
Our number one goal this year is to make the necessary interior changes to the Stanwood House and open it for our members , students and researchers in 2017. In order to accomplish this, we will need to embark on Phase II of our Capital Campaign. I am hopeful that through the generosity of our individual and corporate membership we will make the Stanwood House a reality for all to enjoy.
My second goal for this year is to expand the membership of the Society. We have had loyal members for generations supporting the Society. We are presently providing educational programs at the elementary school level. It is my goal to get more of the families of those students involved in the society. This year our events committee is developing a series of Winter and Spring social events that I believe will help us attract the students' parents to learn more about the Society and join as members.
Finally, I would like to see us expand our collections to include athletics. I believe this is one way to get the children and their families in the town interested in the Society and it will open them up to the opportunity to learn more about our great town. I believe it will provide them with a view into the people who lived, worked and played in our town and who served our country in various capacities. Wellesley has produced competitive  athletes and teams who have won state championships, and competed at the amateur and professional level. I believe their stories should be told. I would love to work with our Curator Kathleen Fahey to create an exhibit that pays tribute to their accomplishments.
MORE: WHS Annual Appeal to raise funds for collections care/maintenance, walking tours, Denton butterfly school program & more