The Wellesley Symphony Orchestra this Sunday, Dec. 18 at 3pm will play selections from The Nutcracker and other seasonal favorites at its annual Holiday Pops concert.
Soprano Nancy Hoffmann Gerber will perform Christmas works by her husband, Stephen Gerber, and their son Douglas Gerber will join the orchestra as a guest conductor. Santa Claus will stop by, and children in the audience can join him onstage to sing along with the rest of the audience.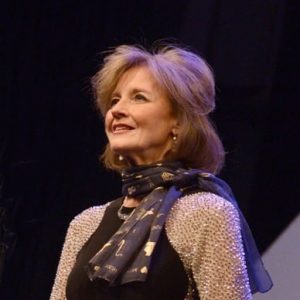 Nancy Hoffmann Gerber  created the role of Nancy Nervosamente in the world premiere of her husband's Suite Dreams! with the Boston Symphony Orchestra. Her television credits include ABC's One Life To Live and Ryan's Hope. On the professional stage, she portrayed Monica in I Love My Wife at the Cincinnati Playhouse in the Park with Scott Bakula, and toured in the title role of The Unsinkable Molly Brown.
The winner of the annual contest to perform "All I Want for Christmas is My Two Front Teeth", written by Wellesley's own Don Gardner, is 11-year-old Phoebe Anthony.
The performance is at MassBay Community College, 50 Oakland St., where there is plenty of free parking. Tickets for the concert are $25 for adults, $20 for seniors and students, and free for children under 12, and may be purchased at Walgreens at 266 Washington Street, Wellesley Books at 82 Central Street, Steinert Pianos at the Natick Mall, on-line, and at the door. Call 781-235-0515 or visit www.wellesleysymphony.org.