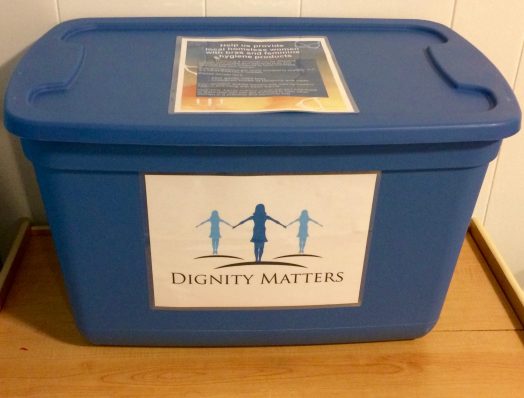 The Wellesley Mothers Forum is teaming up with Dignity-Matters, a non-profit organization that supplies feminine hygiene products and undergarments to women in severe hardship, in order to help them stay healthy and regain self-confidence.
The Mothers Forum has coordinated with the Wellesley Community Center to collect donated items at 291 Washington St. Donations are being collected from Jan. 11-25.
The following items are needed:
*Feminine hygiene products (tampons and sanitary napkins). Opened tampon or pad boxes are also welcome as long as individual products are sealed. There is a preference for super absorbency strength.
* Feminine underpants – new and with tags. Any brand, size or color.
* Bras – both new and gently used. All sizes and styles are needed, including underwire bras, sportsbras, nursing bras, maternity bras, shapewear, crop top style, etc. Nursing bras are very sought after.
Questions can be emailed to Andrea Schneider of the Mothers Forum.