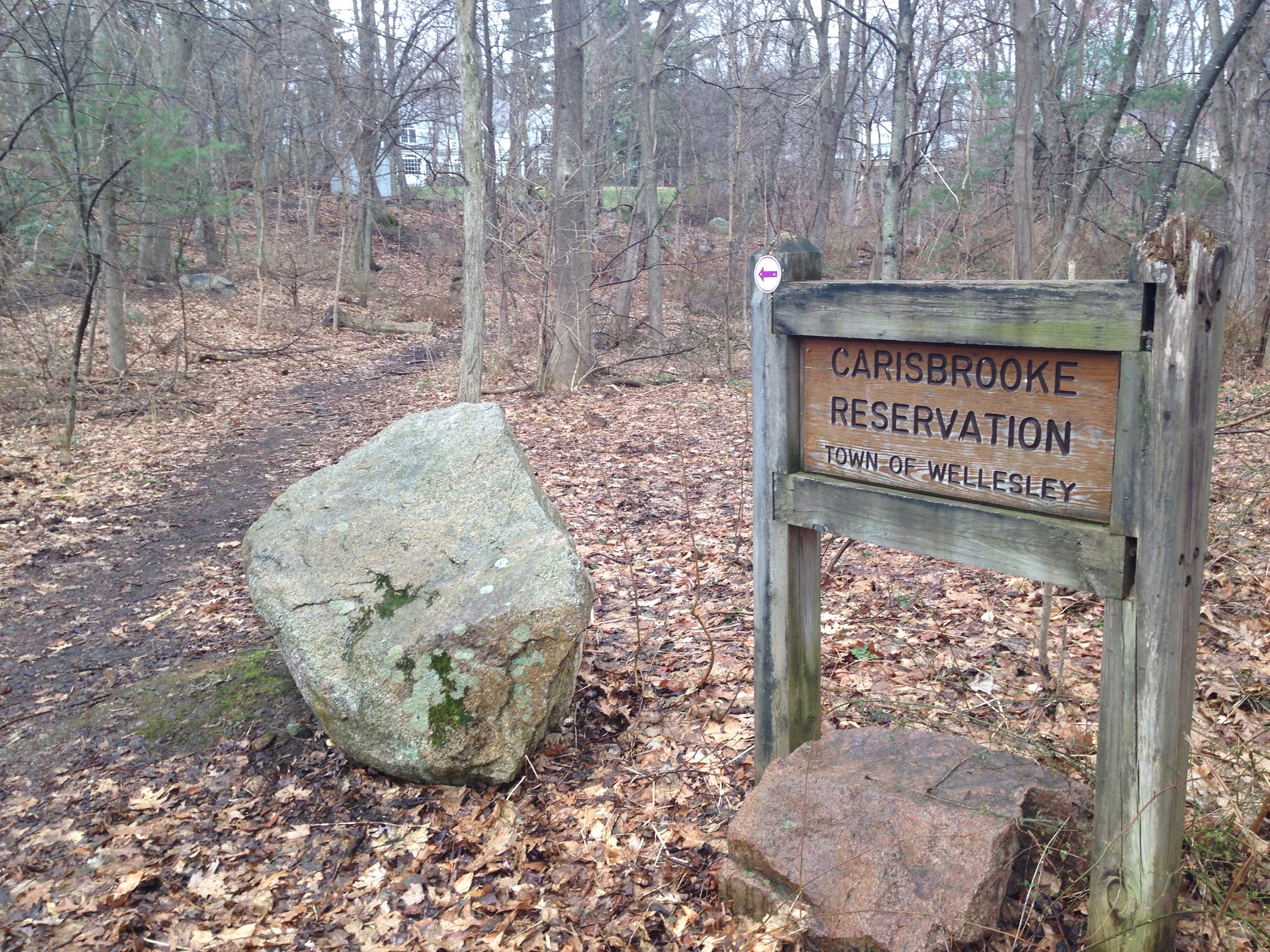 From the Wellesley Trails Committee:
Discover one of the best kept secrets in Wellesley. Walk trails through Carisbrooke Reservation, a surprising wooded area with rocky outcrops on the Weston town line, and explore trails in the adjacent Weston conservation land. Meet at 10
a.m. on Sunday, April 30 at the end of Glen Brook Road, located off Glen Road at the Weston town line (look for a small brown reservation sign on north side of Glen Rd).
Wellesley Trails Committee walks are free, and no registration is required. Most walks cover 1.5 to 2 miles and last about one hour. Participants are encouraged to wear sturdy footwear.
Activities take place unless it pours.
For more info on this and other walks visit www.wellesleytrails.org, or call Miguel Lessing at 781-431-2411 or Denny Nackoney at 781-237-5174.
Please like us too on Facebook