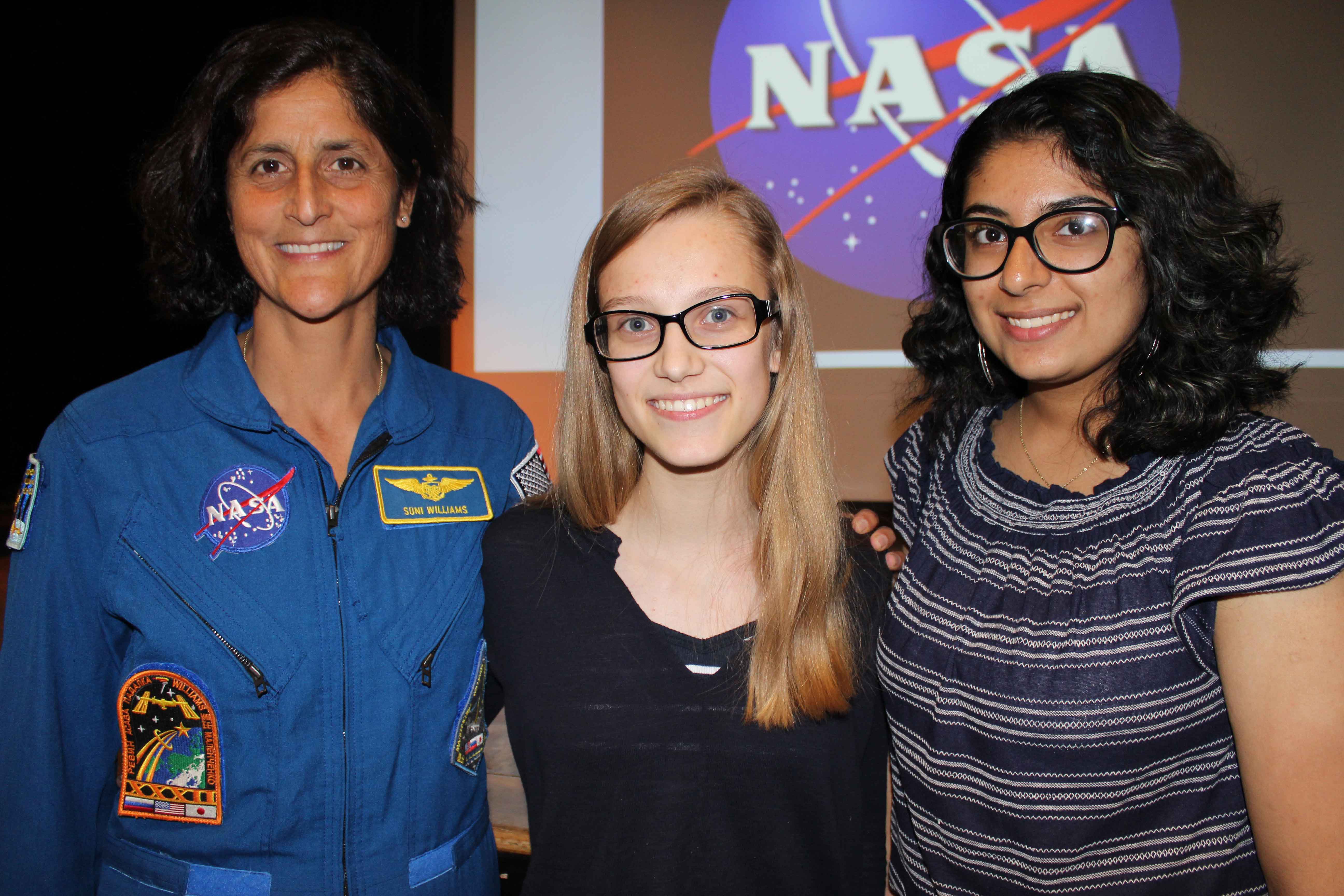 NASA astronaut — and Needham High grad — Sunita Williams visited Dana Hall School in Wellesley on Monday to discuss her career and encourage students to explore science opportunities, too.
Williams, a Captain in the U.S. Navy, discussed her training and her missions, and gave a peek into where the space program is heading.  She encouraged everyone to visit NASA, either in Cape Canaveral or Houston, and told students to "be confident, but be competent," reminding them not to cut corners as they pursue new endeavors.
An astronaut since 1998, Williams has been on two space missions, including one on which she ran the Boston Marathon.  She is currently part of a team training to fly America's first commercially-built spacecraft,  the Boeing CST-100 Starliner and SpaceX Dragon, that will take passengers to the International Space Station as soon as this year.
Williams spoke as part of the Wannamaker Series of lectures at Dana Hall.
MORE: Mars astronaut hopeful stationed on planet Wellesley for now