Given the number of Wellesley-ites we've known or seen sporting their Vineyard Vines finery, or jet-setting off to Cape Cod and the islands for boating and other adventures, I figured there had to be a strong Wellesley angle to the huge Sail Boston Tall Ships event taking place on the Boston waterfront on June 17-22. And sure enough, it turns out that 21-year Wellesley resident David Choate happens to be the head of marine operations for the event and a true authority on the Tall Ships, which on Saturday will be taking part in their first parade of sail in Boston since 2000. Choate kindly took a few minutes out of his hectic schedule this week to answer a few questions for us about the Tall Ships' only U.S. port visit this time around.
COO at destination management outfit AlliedPRA and a VP at parent company Conventures, Choate has worked on two previous Tall Ships events in Boston, as well as maritime festivals in Europe and South America. And the Sail Boston event actually is part of a worldwide affair, with barques, brigs, schooners and sloops racing here  as part of the Rendez-Vous 2017 Tall Ships Regatta that started in the U.K. and ends in Quebec City, covering 7,000 nautical miles. Most activities surrounding Sail Boston are free and open to the public, though there are also opportunities to pay for premium seating and special tours.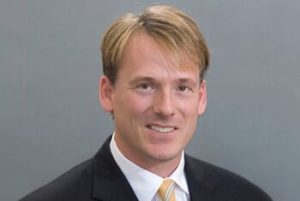 There are 56 vessels from 14 countries slated to take part in Sail Boston, which is expected to attract more than 2 million spectators. Among the differences between this year's edition and 2000's will be new ships, such as one of the world's biggest (the Peruvian Navy's barque "Union" measures 379 feet in length), and way more security than is even needed for a Wellesley Middle School dance these days.
Choate, who grew up sailing in Maine and is partial to windsurfing, says his role as head of marine operations for Sail Boston started in the early planning stages, including recruitment of ships, and as we get closer to the event, overseeing the movement of the ships to Boston, the parade of sail and docking procedures.
"It's an amazing experience to work with foreign governments and the foreign navies — when they pull in and you board, you're actually on their sovereign soil," Choate says. He declined to single out a favorite among the ships at Sail Boston, saying it would be like picking your favorite child.
As for advice to those of you who might be planning to check out Sail Boston, Choate encourages you to take the T (the event website features a street map regarding which streets will be closed to regular traffic). Choate says it's hard to say where the best and least crowded places to watch the action will be, since the crowds will be big everywhere, though he suggests downtown and on the harbor walk might be a little roomier than South Boston and the Castle Island area.
"For folks from Wellesley who work in office towers on the waterfront, that would be a terrific place to watch the parade," he adds. So yes, it might be a good weekend to, uh, work.