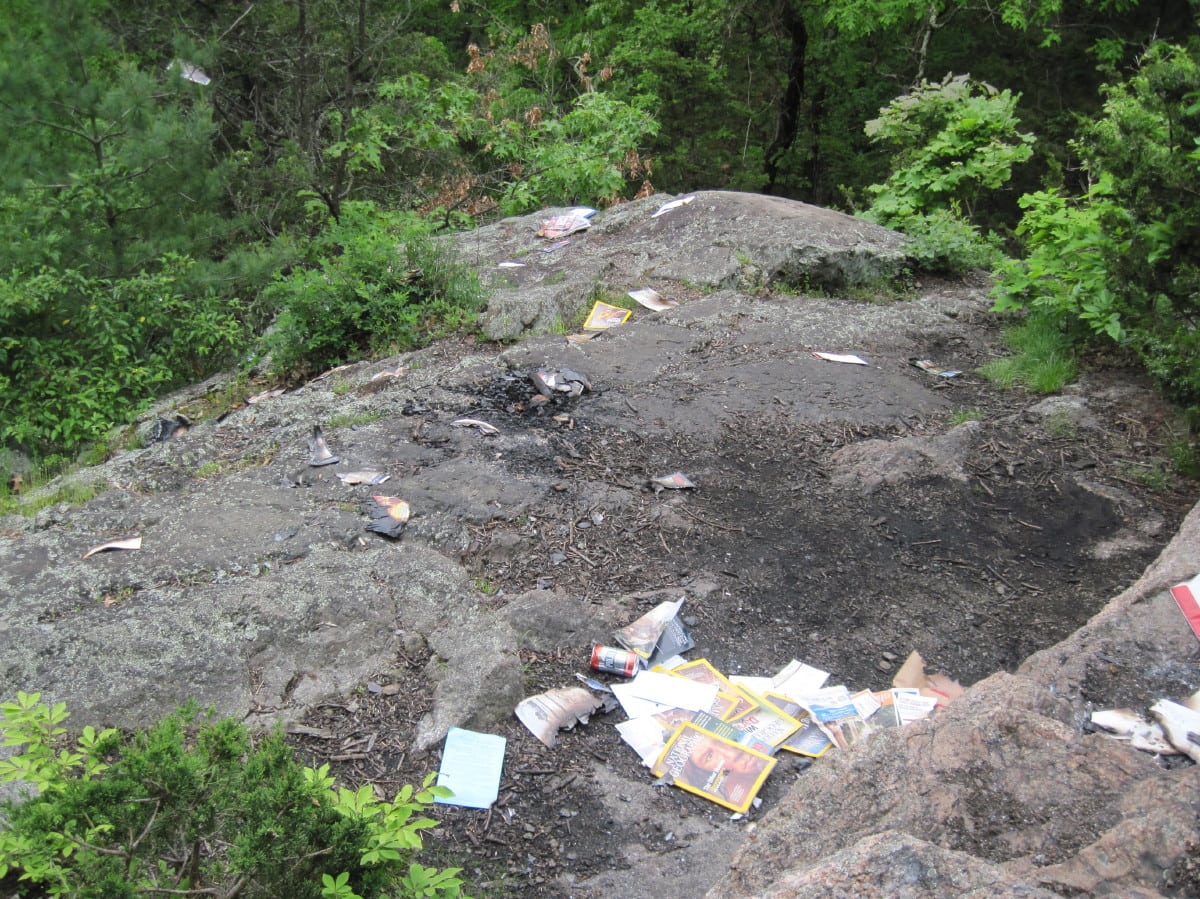 The Wellesley Natural Resources Commission is calling on local authorities and the public to be on the lookout for acts of vandalism and disrespect across the town's parks after a recent rash of incidents.
A wooden plaque that was part of a Wellesley High senior project celebrating nature was defaced with a swastika.  In the same general area, the Rocky Ledges at Boulder Brook Reservation, a popular hangout that provides one of the best views in Wellesley, has been trashed with litter and the remains of open fires.
From the NRC: "The NRC is deeply disturbed about these incidents and the apparent lack of respect for Wellesley's parks and conservation land showed by this behavior. Vandalism ruins the natural beauty of these areas and compromises the safety and enjoyment for visitors. It's against the law to dump trash, grass clippings, yard debris and any other materials in any parks and conservation areas. Open fires are prohibited unless specifically permitted by the Wellesley Fire Department and the NRC, and acts of vandalism will be prosecuted."
The public should report any incidents to the nrc@wellesleyma.gov and/or the Wellesley Police Department at 781-235- 1212.
Here are the rules and regulations for Wellesley's parks, conservation areas and playing fields.