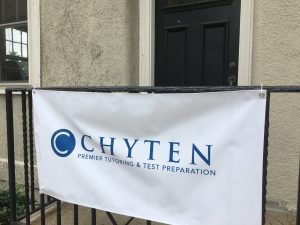 Chyten Educational Service, which has been offering tutoring, test prep and college counseling services in Wellesley for the past 12 years, has moved its location closer to Wellesley Middle School and Wellesley High, within walking distance of both.
Previously, situated on Forest Street, Chyten is now at 462 Washington St., near Pine Straw. The educational services business welcomes potential clients to swing by for free consultations.
Chyten has been in business since 1984 and has other locations in Andover, Lexington and Newton.