The Wellesley College Art Department is hosting A Cat May Look, an exhibition focused on cats, starting this Saturday, July 15 and running through Aug. 10. We're really hoping they will be allowing people to stroll through the gallery with their kitties in tow, perhaps a new twist on the Canines & Cocktails events held at the Wellesley College Club.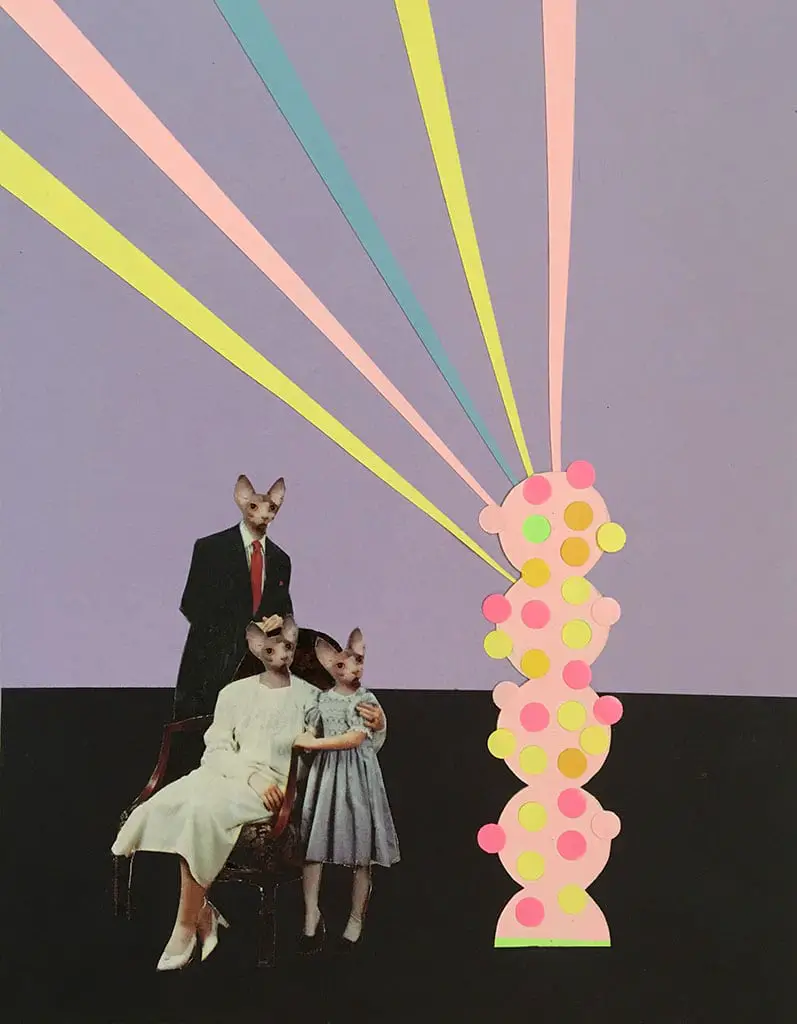 As the art department says, "At various points in history the cat has been a symbol of both pure wildness and of cozy domesticity, of companionship both demonic and beneficial. The elegantly figured cat goddess Bastet of ancient Egyptian art; the powerful Ming Dynasty Chinese guardian lions; the mischievous fish-stealing cats of 17th-century Dutch painting; the sensuously rendered cats of 19th-century Impressionism; the graceful lines of 19th-century Japanese cat prints, drawings, and paintings; the playful and fanciful renderings of cats in early 20th-century modernist art– there has always been a place for the cat in art history. In contemporary art, the cat may stand for all this and more, in addition to resisting all metaphorical content and entering art on her own terms, as a distinct individual living in close proximity to the artists who have chosen to depict her."
MORE: Get Swellesley in your inbox Daily here
Featuring works by 22 artists, A Cat May Look will be open to the public from July 15 through Thursday, August 10 in the Jewett Art Gallery. This gallery is open 9am – 5pm, 7 days a week, and is the main exhibition space in the Jewett Arts Center on the Wellesley College campus. A small reception will be held from 6-8pm on Friday, Aug. 4 at the Jewett.
For more information on getting to the Jewett Arts Center, or for any inquiries about the exhibition, please contact Gallery Director Samara Pearlstein at spearls2@wellesley.edu or at 781-283-2043.
Artists participating in A Cat May Look include:
Corrin Barnes, BJ Beck, Allison Cekala, Meg Duguid, Gerard Euell, Emily Harris, Cody Justus, Catherine Kehoe, Sarah Malakoff, Nancy McCarthy, Christian Meade, John Neylan, Liza Oliver, Samara Pearlstein, Katherine Ruffin, Judith Schutzman, Kimberly A Shaw, Angi Shearstone, Carl Vestweber, Andrew MK Warren, Julie Weaver, Thomas Ray Willis.