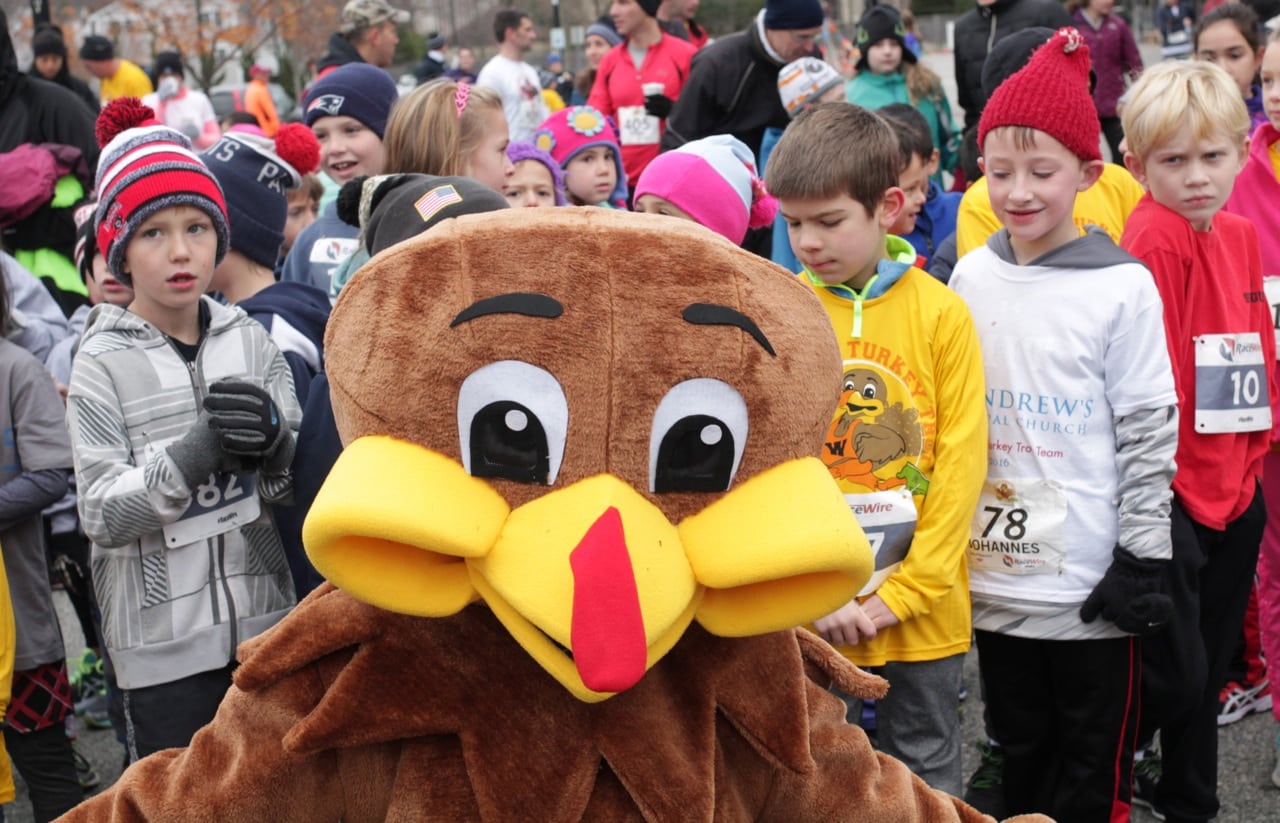 Registration has opened for the annual Wellesley Turkey Trot 5K run/walk & kids fun run, a major fundraiser for local charities that will take place on Nov. 23, Thanksgiving morning.
$84K was raised for charities last year; beneficiaries of this year's event have not yet been selected.
Be warned that the race sells out every year, so be sure to register early. It's $15 for the fun run (kids 10 and under), $25 for the 5K (18 and under) and $30 for the 5K (over 18).